FIRST (Unitarian) PRESBYTERIAN CHURCH 568
This is Crumlin First (Unitarian) Presbyterian Church on Main Street in 1835.
It is two storeys and the three bay porch contains the staircase to the first floor.
The church is very similar to Rodger Mulholland's First Presbyterian Church in Rosemary Street Belfast, you could say it was a deliberate copy.


Pages:

.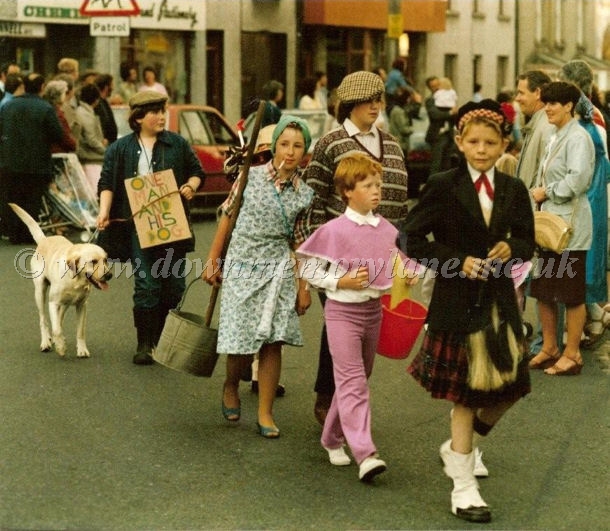 FANCY DRESS PARADE 3578
A fancy dress parade winding its way through the streets of Crumlin and like so many of these events, you can date them by the subjects selected.'One man and his Dog' and Stan and Hilda Ogden from Coronation Street, so that puts us guite firmly in the early 1980's - back then when no one batted an eyelid at a youngster with a cigarette in her mouth!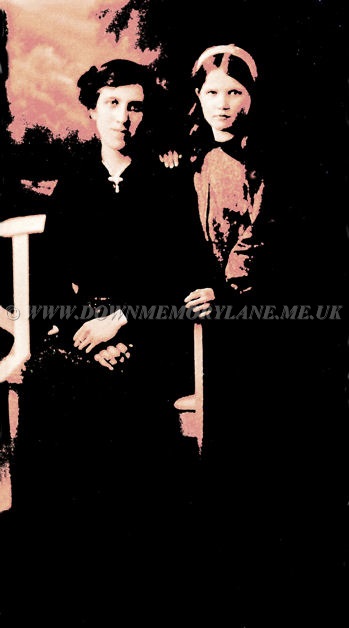 STUDIO PHOTOGRAPH 3624
Here in a photographic studio in Crumlin is Sarah Farr and Emily Pitchard having their photograph taken back in 1908.