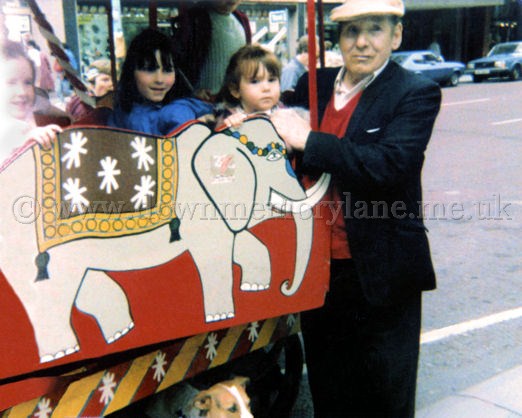 MICKEY MARLEY 1891
This is Mickey Marley on the streets of Belfast in 1986 with his roundabout which was pulled by his horse and as you can see his faithfull dog was always with him. Children flocked to him and in my day it was a penny a ride, the roundabout was turned by a handle which Mickey did with great gusto and there was even a song about him called "Mickey Marley's Roundabout". On his roundabout in this photograph from the left are sisters Christine, Sharon and Michelle Irvine. His roundabout is now housed in the Ulster Folk and Transport Museum.
The chorus of Mickey Marley's Roundabout is:
Round and round and up and down,
Through the streets of Belfast town,
All the children laugh and shout,
Here comes Mickey's roundabout.

When Mickey retired he sold the roundabout to the Ulster Folk and Transport Museum. Micky went home on the 28th April 2005.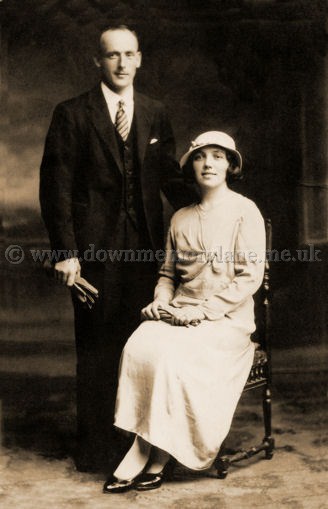 McCAUGHEY WEDDING 2014
This Archibald McCaughey and his Bride Mary Agnes McCaughey nee McIlvenna. They were having their photograph taken in a studio after their wedding in St Anne's Catheral, Belfast on the 4th August 1934.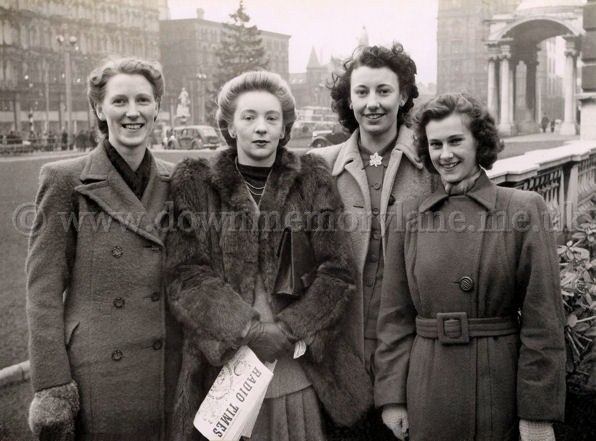 MUCKAMORE LADIES CRICKET CLUB COMMITTEE 2172
Here we are in Belfast at the side of the City Hall on a cold December morning with the members of Muckamore Ladies Cricket Club Committee
and in the background we have the Christmas tree and the Bank Buildings.
On the left we have Essie Graham (Tres), then P Furness (Chair) clutching the Radio Times, B Crawford (sec) and finally J Nelson (asst Sec).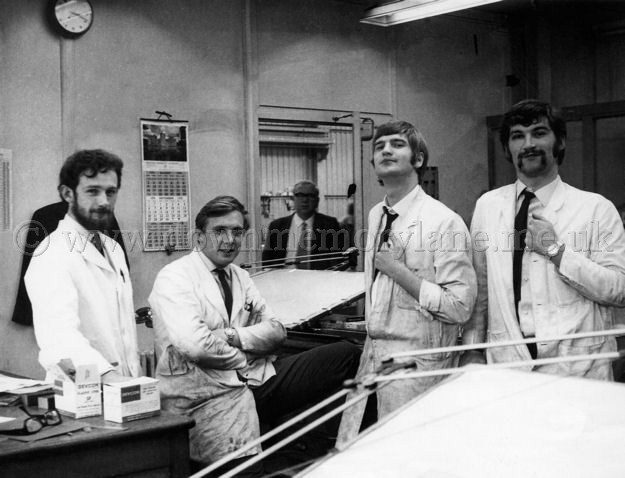 HARD AT WORK 2483
As you can see these young Draughtsmen in the Plastics D.O. of James Mackie & Sons in the early 70's are hard at work.
On the left is Brian Barnes (Dunadry), Sam McComb (Muckamore), Unknown, Dick Matchett (Portadown) and finally Don Wright from Belfast.

Pages:


SHARON MCCREADY - -916
I'm two my name is Sharon McCrea and come from the Ballysillin Road in Belfast and I'm standing in this big field with my dolly and smiling at the camera.....Now in 1968 my Daddy ( Hugh ) & Mummy ( Anne ) took us all to America. Now in 2017 I have my own family.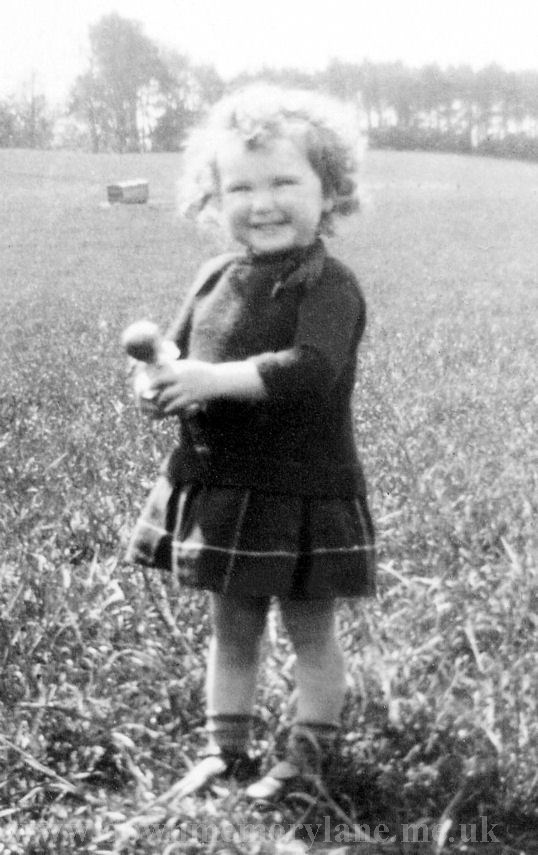 .