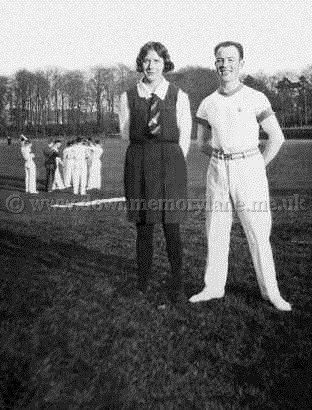 UNKNOWN 1136
Standing getting their photograph taken in Ballymena are the schoolgirl and cricketer.
They are both unknown and also the year.
Pages:

- -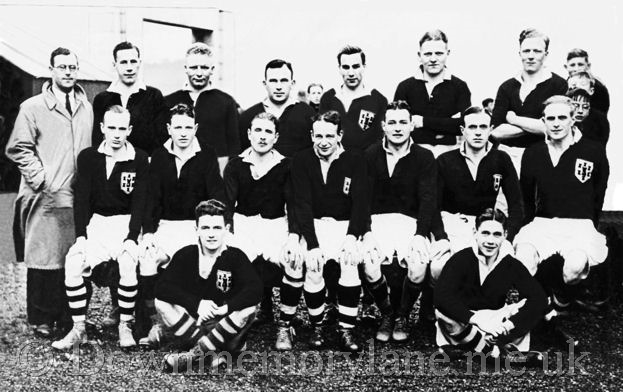 UNKNOWN BALLYMENA RUGBY TEAM 3844
At the moment this Ballymena Rugby team's name is Unknown to me , now if you know any of them or the team's name please let me know so we can bring this team back to life and I will send you a copy of the photo without the watermark.
Just received this information on the Ruby team from Andy Kennedy and thank you very much Andy.
The man in the raincoat is the late James G Wilson - long time secretary and of Wilson's Nursery, Market Road and the player 4th from the left, back row is Billy O'Neill, brother of the late Maurice O'Neill (former editor of the Ballymena Guardian) and John (Bounce) O'Neill, who is still about. If my memory serves me right Billy O'Neill was a Teacher at Harryville Public Elementary School - a title that caused some difficulty to Bob Cooper's Fair Employment Conmission!!
Now come on the rest of you and help us get more names and the name of the rugby team.