WAR MEMORIAL ORANGE HALL 1935
Its' the 19th April 1924, a Saturday and this is the War Memorial Orange Hall at Templepatrick.It was nearly finished being built and even though there is snow on the ground this was no problem for the man on the roof who arrived for work on his bike.
Pages: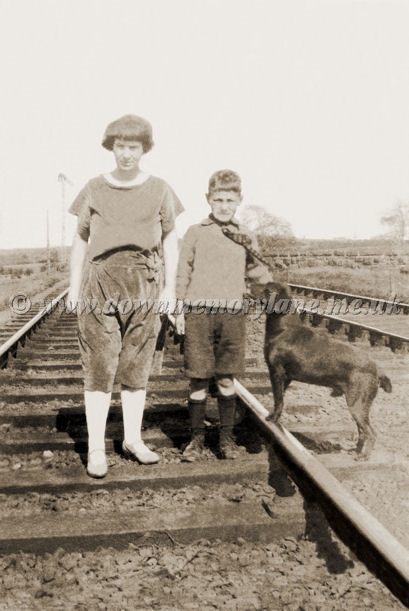 WALKING THE DOG 3433
This is definitly not a thing you would do today due to the speed of the trains. Now the steam trains of yesterday where still very fast you could at least hear them in the distance, but still a no no. Here at Kilmakee at Templepatrick on the left we Lena Mulholland who was Hugh's girlfriend, then Paddy Gillan who has his hand on the dog who is named Kruger.