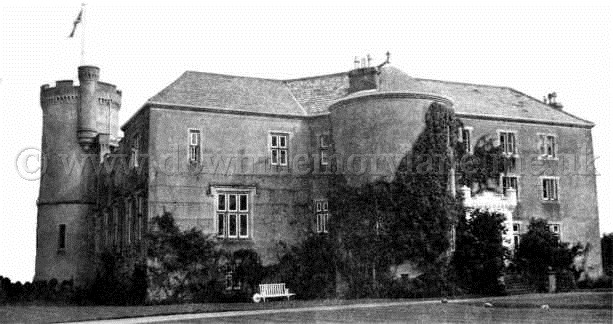 CASTLE UPTON 566
This is Castle Upton in 1913.
It was classed as a Plantation castle and is said to be built on or near to the site of a preceptory of the order of St. John of Jerusalem.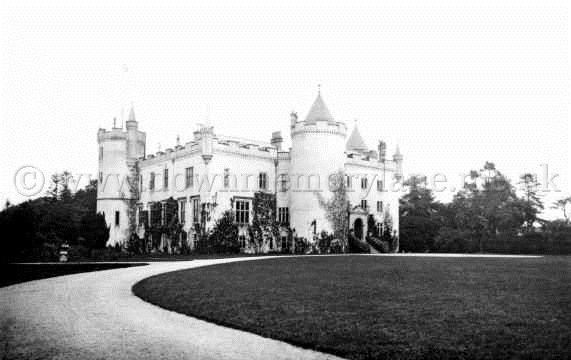 CASTLE UPTON 757
Castle Upton at Templepatrick, the year is unknown.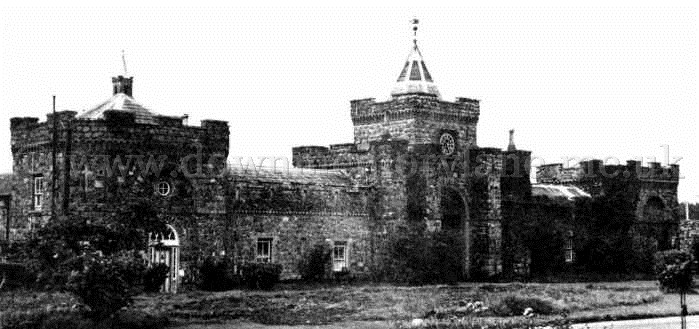 CASTLE UPTON 564
This is the Stable range at Castle Upton taken in 1913.
The stables were designed by Robert Adam's and were built in 1788.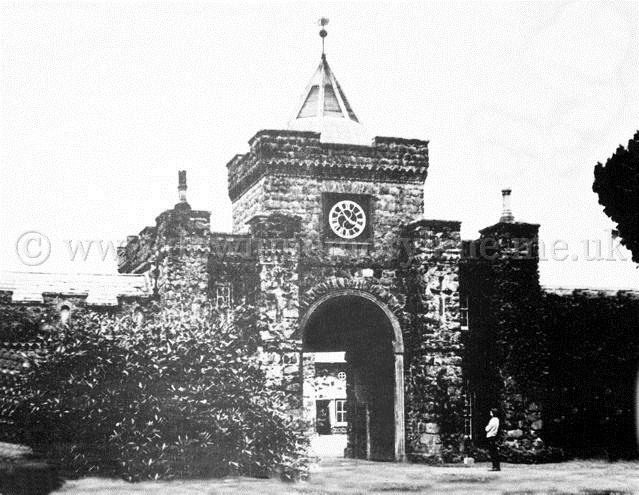 CASTLE UPTON 421
This is the entrance to the stable range at Castle Upton at Templepatrick which once belonged to the Knights of Malta. There used to be a holy well just across the road but that was destroyed around 1812 during blasting for limestone in the river bed.
The date of this photograph is unknown.
Pages: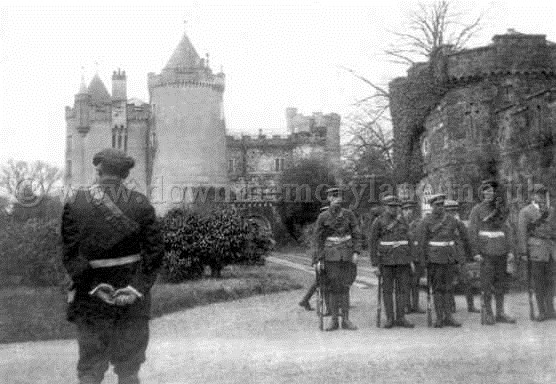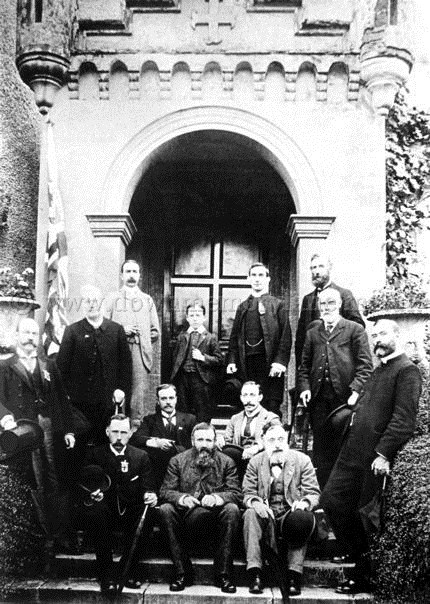 CASTLE UPTON 591
Here we a very distinguished group of gentlemen pictured on the steps of Castle Upton in Templepatrick in 1912.
All of the men and the boy's names are unknown but the presence of the Union flag and the fact that they are all wearing badges makes it an important
day in their lives from a bygone age.
CASTLE UPTON 1358
Ulster Volunteers at Castle Upton in Templepatrick after the signing of the Ulster Covenant on September 28, 1912.
Almost half a million people signed the Covenant, which was drawn up in opposition to Home Rule.
In January 1913 the Ulster Unionist Council decided the Volunteers should be renamed the Ulster Volunteer Force and receive training in firearms.
Thousands of them and other men from Northern Ireland were to die on the bloody battlefields of the Somme in July 1916.