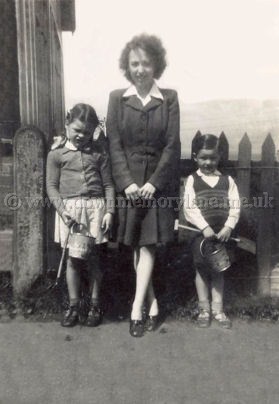 SANDHILL 1660
Lying enjoying the sun at Sandhill in Portrush in the early 60's we have showing off his physique is Danny Letters.
The girl is Margaret Duff and next to her is Mr Kerr who later married Margaret.
SUNDAY SCHOOL TRIP 1486
The Sunday School Trip, boy does that bring back memories, saving all year to go and it then cost 2/6p. That was for the train to Portrush and then at lunch time you got a bag with sandwiches and a bun in it at the church hall. The boys would see who could keep their head out the train window the longest before a bit of soot got in your eye. Anyway that's what these two youngsters were on back in 1948 with their buckets and spades.
They are Anne Knox and her brother Jim Knox and they brought along their Aunt Muriel White nee Rae to play with and hopefully take them into Barry's!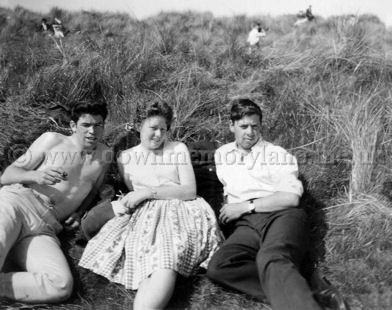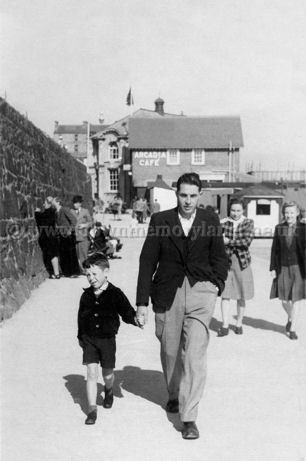 SEA FRONT 1923
Walking along the sea front at Portrush in 1947 we have John Creighton holding hands with his Uncle Norman Houston who came from Randalstown. In the background the famous Arcadia Cafe and to the left a couple looking closely at the wall. Could it be that they are looking where they scratched their names in love many years ago. A practice carried out in my day although I made sure they were well spaced out if you get what I mean!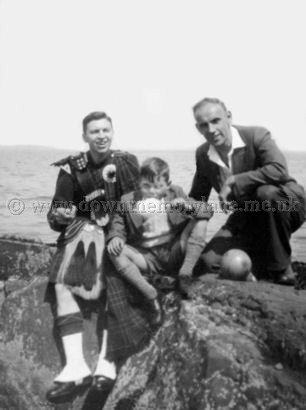 SUNDAY SCHOOL OUTING 2007
Sitting on the rocks at Portrush on a Sunday School Outing in the 1950's and eating Candy Floss Sammy White.
On his left is Bobby Cameronand on the right is Johnny Kinnon who was a Derry City footballer.
Pages: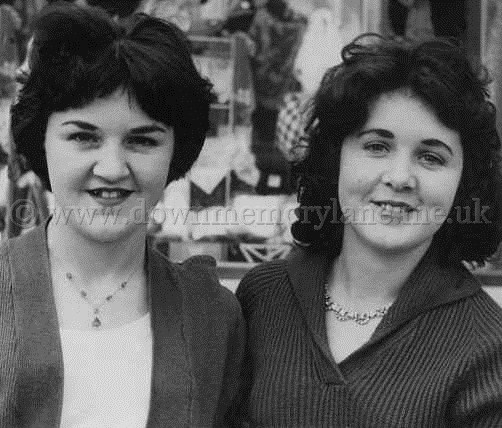 SWEET SIXTEEN 1474
It's summertime in 1967 and what better place to spend a day but at Portrush.
It's even better when you click with two lads from Larne and they buy you necklaces.
No wonder sisters Lena and Evelyn Reade are smiling!