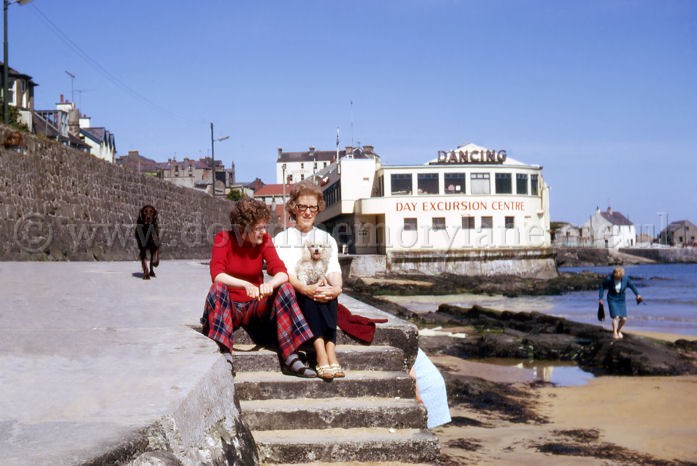 PORTRUSH 2677
Here we are in Portrush at the local photographers haunt but this time it's Essie Jarden's husband taking the photograph.
Sitting on the steps on the left is their daughter who is well known to local school children as she is now a teacher Jill Jarden.
Next to her is her mum Essie Jarden and on her lap posing for the photograph is Cindy. The year is unknown but going by Jill's gear it could possibly be the Bay City Rollers era. Behind them the Arcadia ballroom and also were you collected your little brown bag with sandwiches on your day excursion.
Pages: