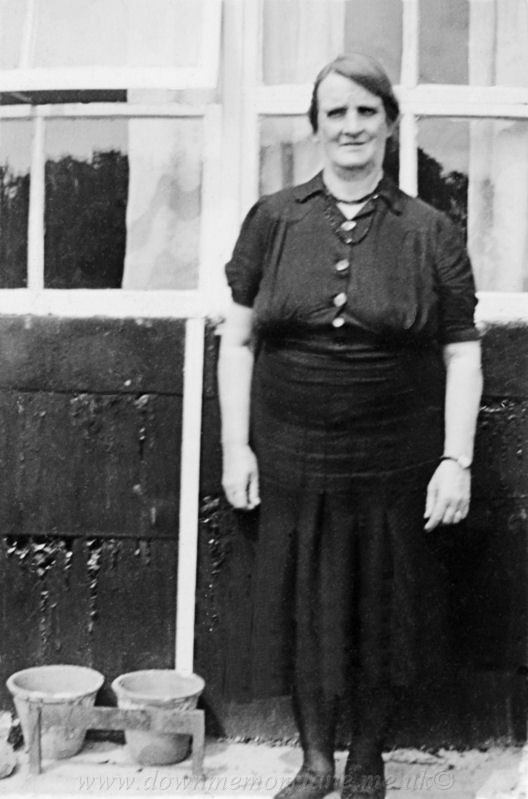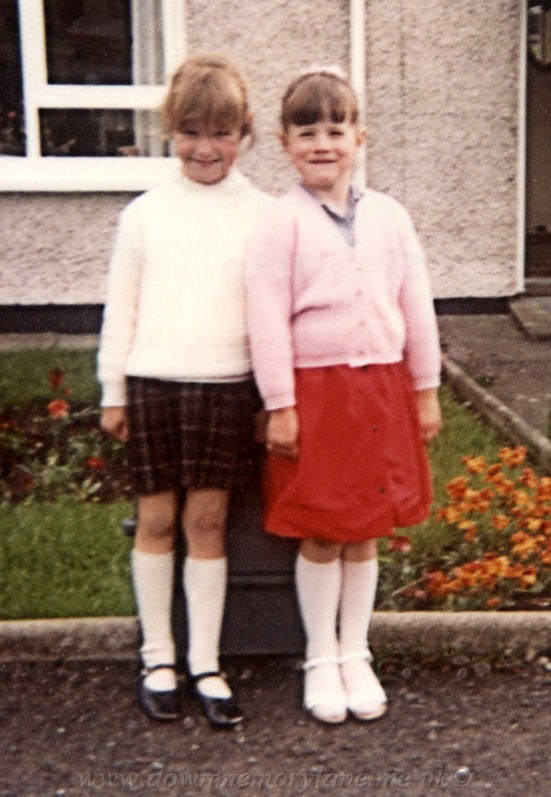 STEEPLE 1470
Standing outside their homes in the Steeple we have Alison Bolton and Lynette Robinson in 1985.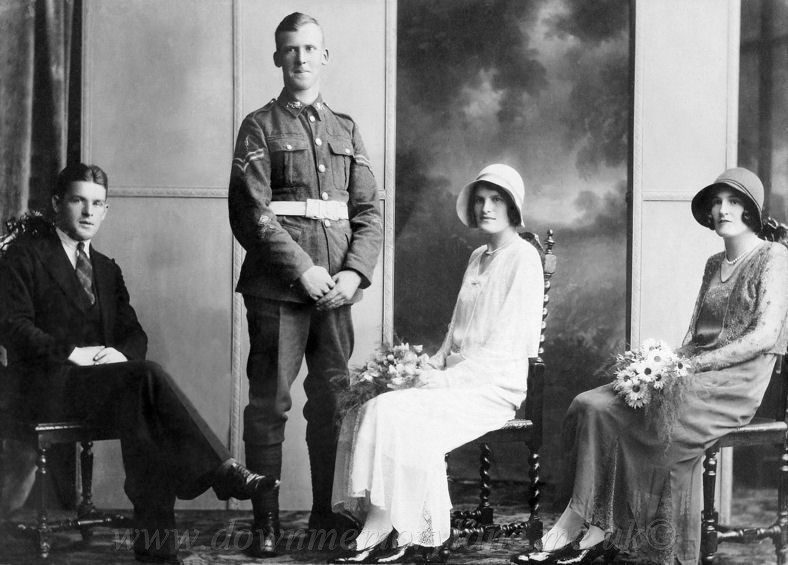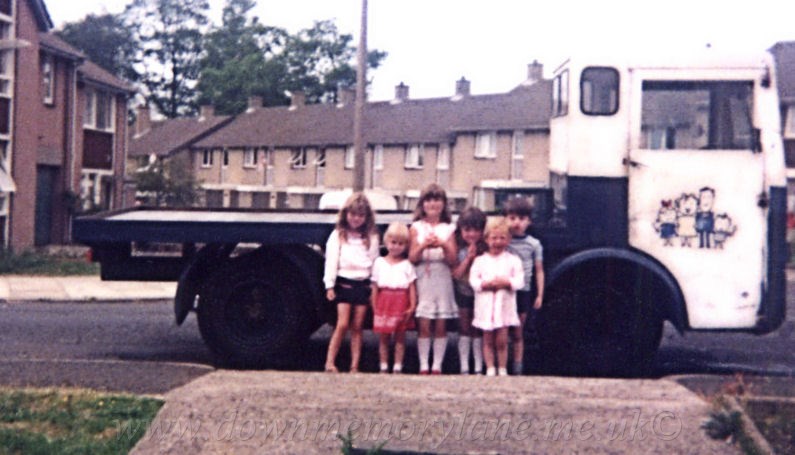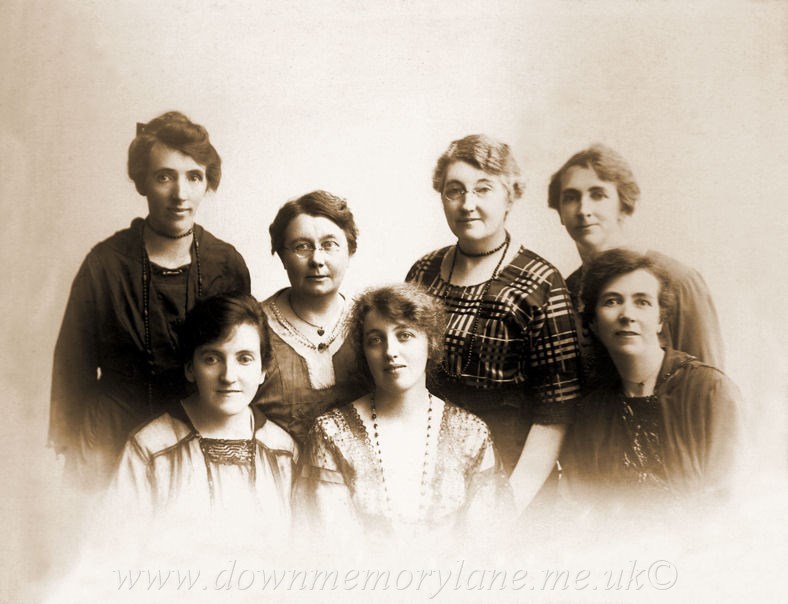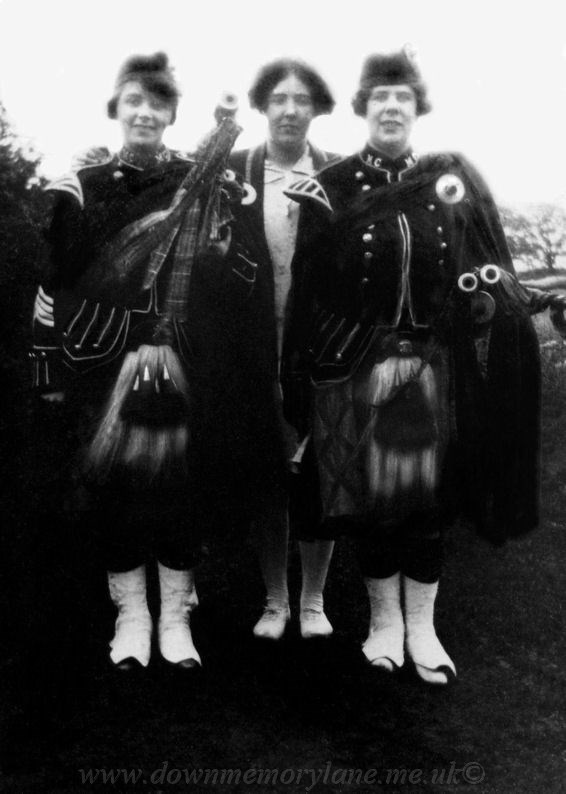 PIPERS 1312
On the left we have Lily Scott, in the middle is Agnes Scott, the other piper and the year are unknown.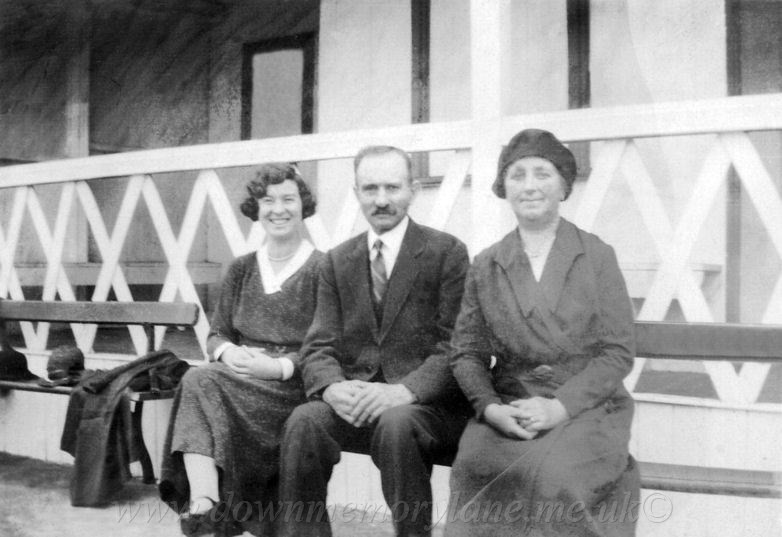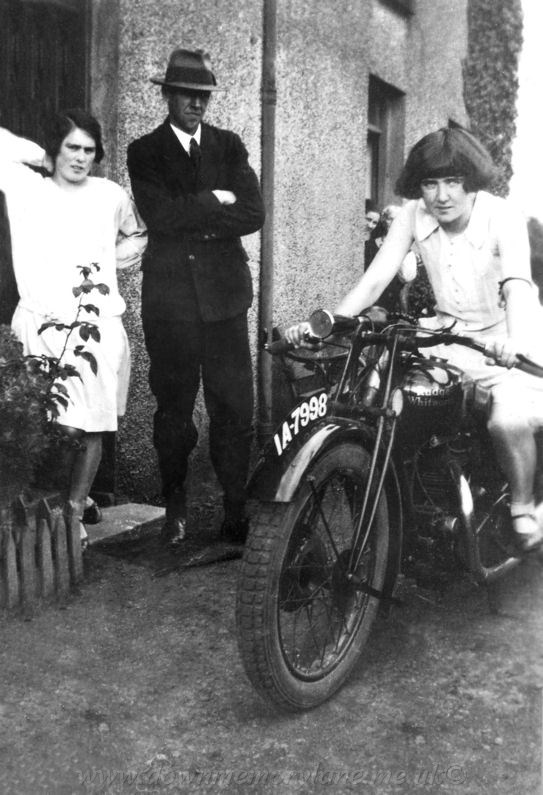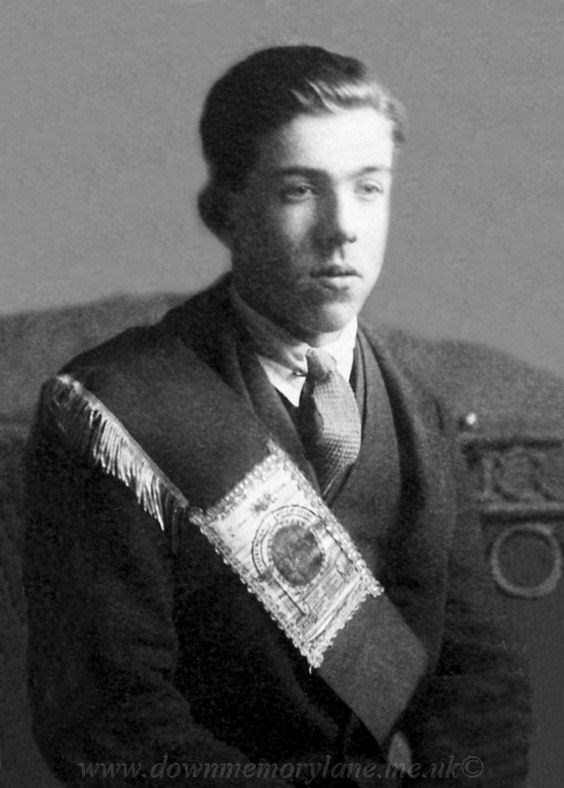 HARRY SCOTT 3525
Having his photograph taken in a studio in his regalia is Harry Scott who lived in Fountain Street in Antrim.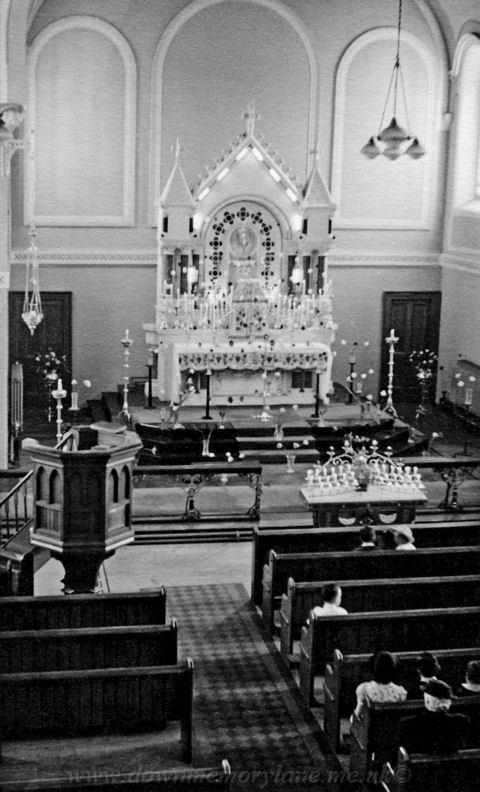 St.COMGALLS 3526
This photograph shows the parishioners inside of St. Comgalls back in 1945.

JOHN SURTEES 2883
The month is May and this is the 1964 world champion John Surtees at speed in his factory Ferrari 312 V12 at the 1966 Daily Express Trophy, Silverstone. No man is ever likely to emulate - - - - - - - John Surtees' feat of winning World Championships on two wheels and four. - ---- -- - My thanks to Ed Cunningham who has now gone home of Ontario, Canada for this photograph.

STUDIO PHOTOGRAPH 2764
All these lovely ladies from Antrim went to Belfast to the lady photographer Bula Smith to have their photograph taken and when you look at the result you can see why they travelled that far.
Standing at the back we have from the left Hanna Simpson, Aggie Stewart, Lizzie Nelson and Martha Rea.
Seated in front are Madge Jennings, Annie Nelson and Sarah Simpson.

3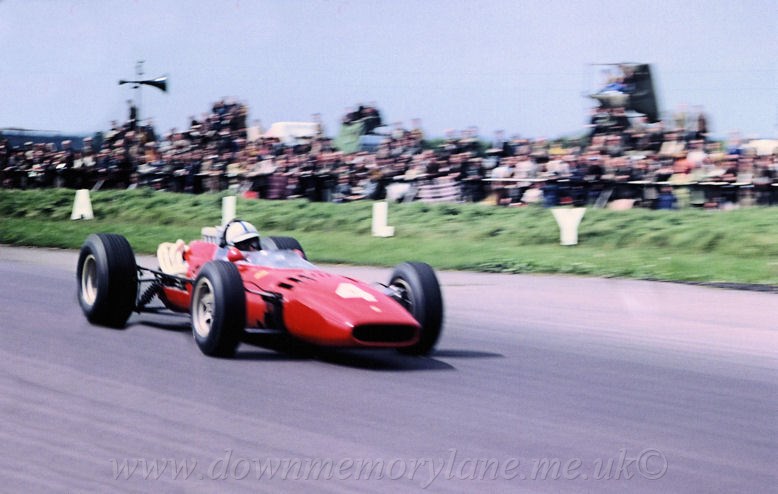 GEORGINA STEELE 2072
This is Georgina Steele outside her home, on her left on the ground is a foot scraper where you scraped the mud and dirt off your shoes before going into the house. Now rather than leave a mess, the Steele family have two plant pots behind the foot scrapers to catch the muck and dirt.
STEELE WEDDING 2071
Standing nervously in his Army uniform after his Wedding his Jim Steele, beside him is his Bride Jean Steele nee Adamson. Her Bridesmaid was Ethel Steele and the Best man is Unknown. Now some information for the ladies: The bride's dress was Pink with a matching Pink hat.The flowers were Pink Sweet Pea and she had Sandy hair and Brown eyes. The Bridesmaid dress was Green with matching hat and her flowers were White Daisies. The Groom was in Kaki and had Sandy hair and Blue eyes. The Best man had a brown suit with matching shoes and had fair hair and blue eyes.
STEELE FAMILY 2076
This studio photograph of the Steele family, Jim and Jean Steele with their baby son Samuel on her knee was taken in 1947, shortly afterwards they emigrated to Australia.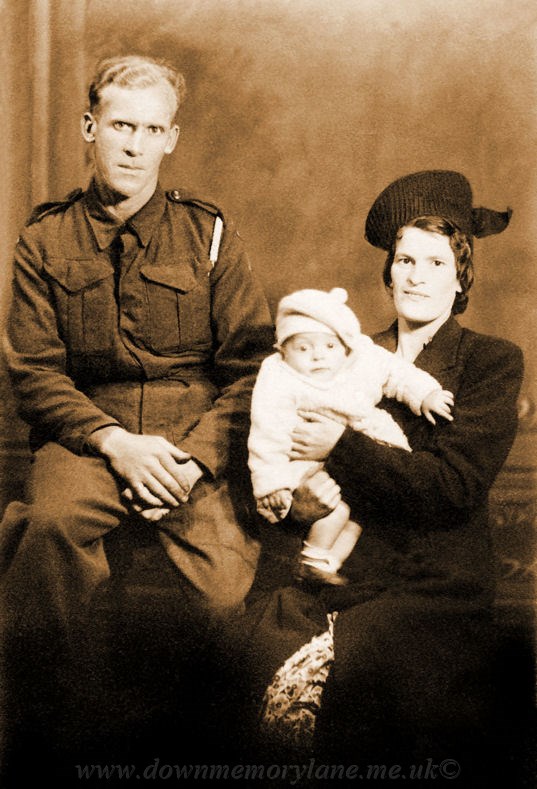 SWEET SIXTEEN 1476
Sweet Sixteen and never been kissed at least that's what I was told!
This is Margaret Allen, Lena Reade and Evelyn Reade enjoying themselves in Barry's at Portrush in 1963.
STEEPLE 1471
Standing next to an electric milk float in the Steeple in 1986, which are a thing of the past. We have from the left Sharon McCutcheon, Nadine Cunningham, Lynette Robinson,Unknown, Unknown and Garth Smyth.
WINNIE STEWART 3667
Now this is one Lily Donaldson's (nee Kelly) girls who has got married and is now called Winnie Stewart and seems to be wearing some sort of unifom. Winnie had gone to Newman's Studio at 27 Queen's Road Nuneaton to get this photograph taken probably for Mum.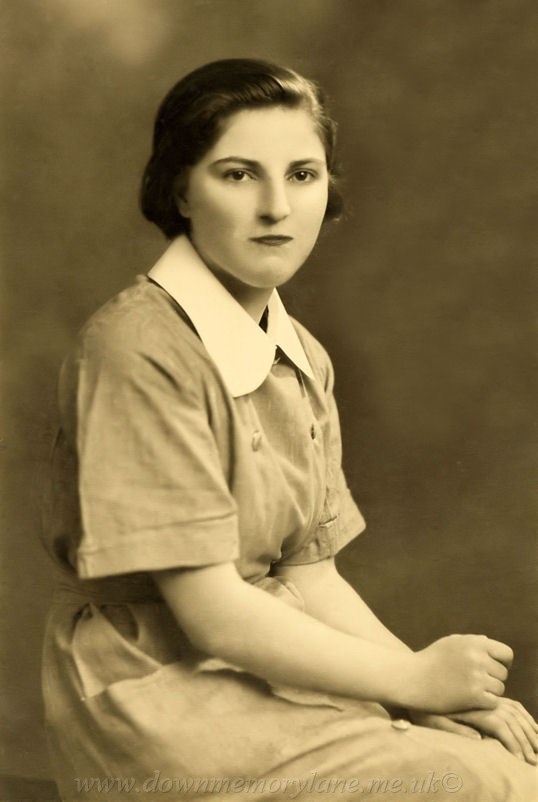 JOHN SURTEES 1017
This John Surtees on his Manx Norton in 1952 racing on the Oldstone Road just before turning on to the Seven Mile Straight, the other racer is unknown.
In the background you can see part of York Street Flax Spinning Mill.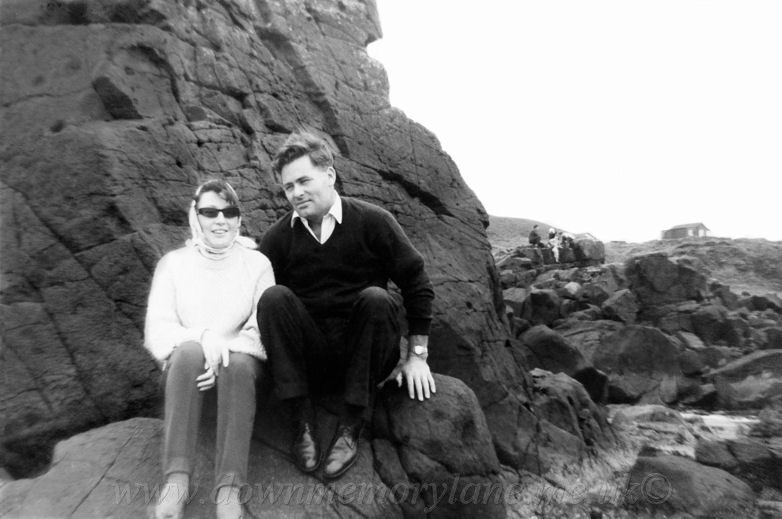 STEVENSONS 2948
Out for the day at Portrush we have sitting on the rocks in the 1960's we have Doreen and Hugh Stevenson.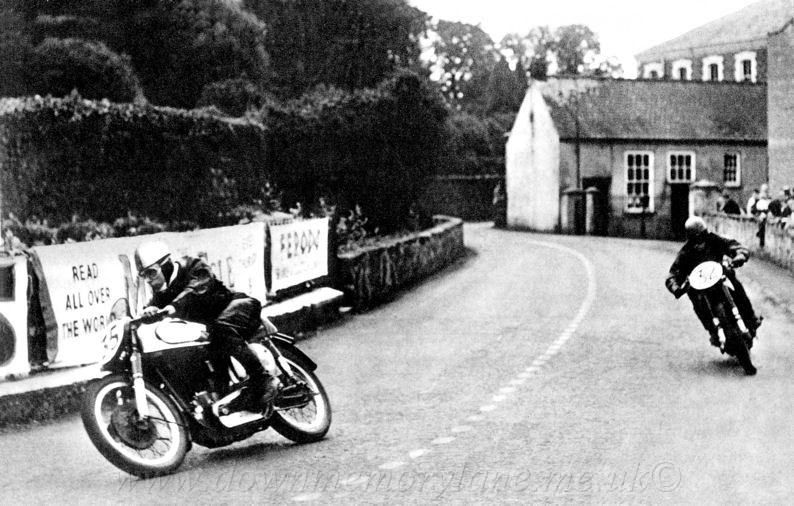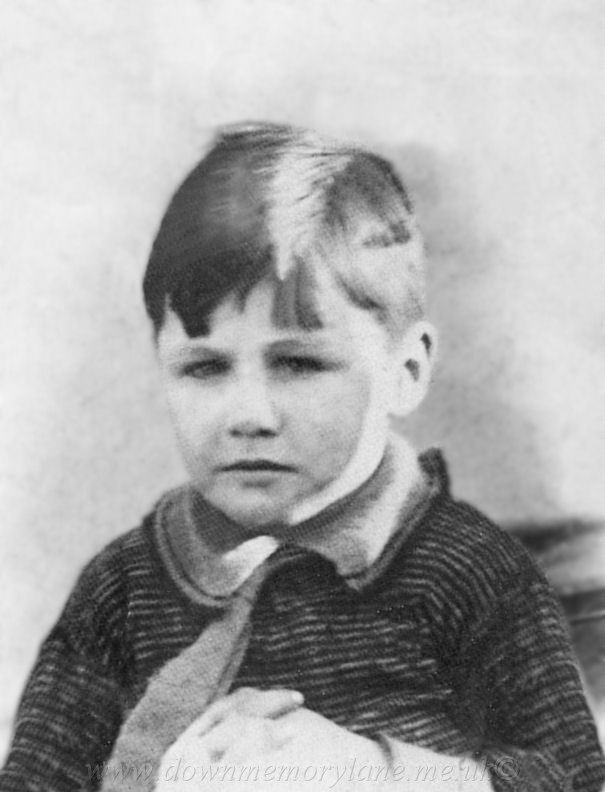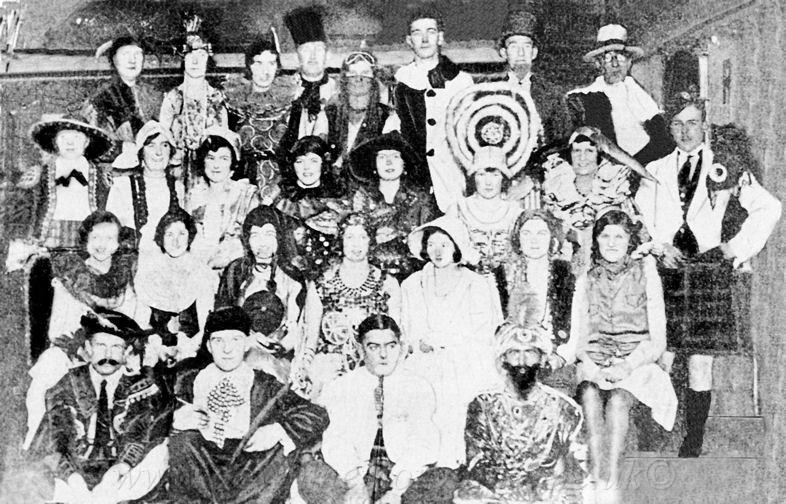 HUGH STEVENSON 2947
This is a young Hugh Stevenson aged 5 years old having his school photograph taken back in 1936. That's a woolen tie he has on.
ON STAGE 3559
All I know is that this photograph was taken in Antrim, it could have been the Protestant Hall or any of the hotels in High Street. Now whether these ladies and gentlemem where from a Dramatic's club here to perform or just local people putting on a show I do not know.Some of them are dressed up as a Scotsman, a Dutch lady, a Sheik, a painter, a lord, an Eastern lady with a veil, a Mexican cowboy and one chap could be Abraham Lincoln.
Now sadly at the moment none of their names are known to me but if you know please tell me and a large copy of the photograph will be sent to you.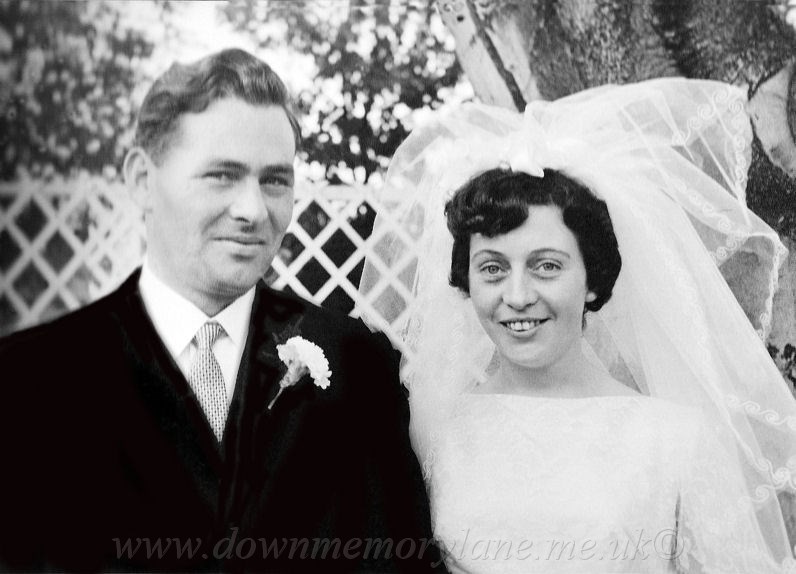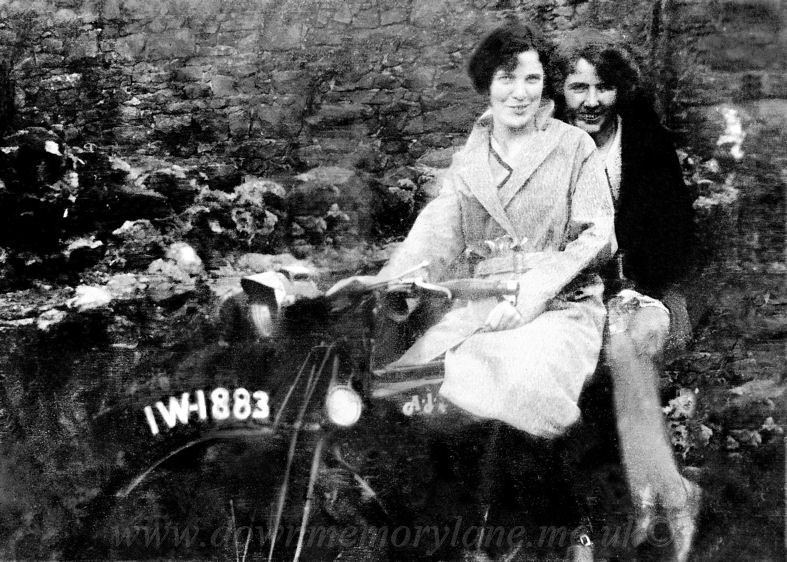 STEVENSON WEDDING 3460
In this photograph taken at the Park Avenue Belfast it's Saturday the 14th September 1963.
Now the Groom Hugh Stevenson came from Saintfield while his lovely Bride Doreen who still has that great smile also came from Saintfield. Doreen's gown was white lace and nylon had a fitted bodice and full length skirt. The embroidered shoulder length veil was held in place with two white roses.Her bouquet was peach roses and freesias. Doreen's honeymoon outfit was a geranium red Irish tweed suit with black accessories.
RIVERSIDE 1315
Sitting side-saddle on the back of this motorbike from a bygone era at Riverside is Agnes Scott. I don't know who is on front or the year it was taken.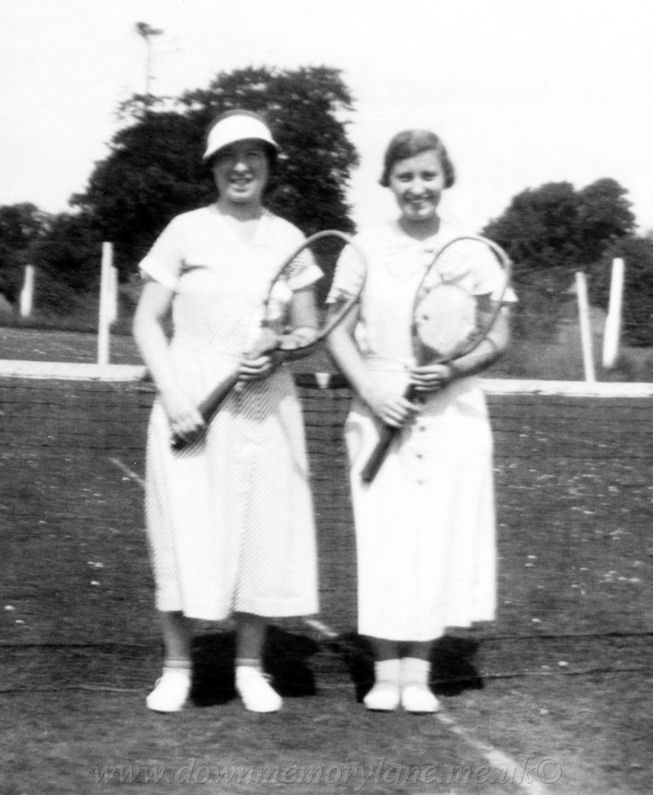 MUCKAMORE TENNIS CLUB 598
Here we Have May Stewart and a friend who is unknown pictured in their whites for a quick game at Muckamore Tennis Club during the hot summer of 1937. The club has been popular with fans and players and recently underwent a major redevelopment.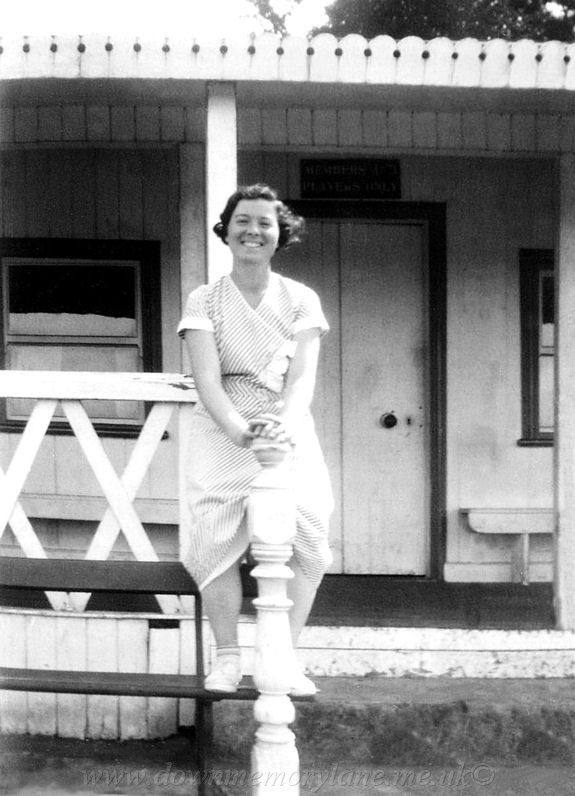 MUCKAMORE CRICKET CLUB HOUSE 605
This is May Stewart still game for a laugh at 27 outside the club in July 1937.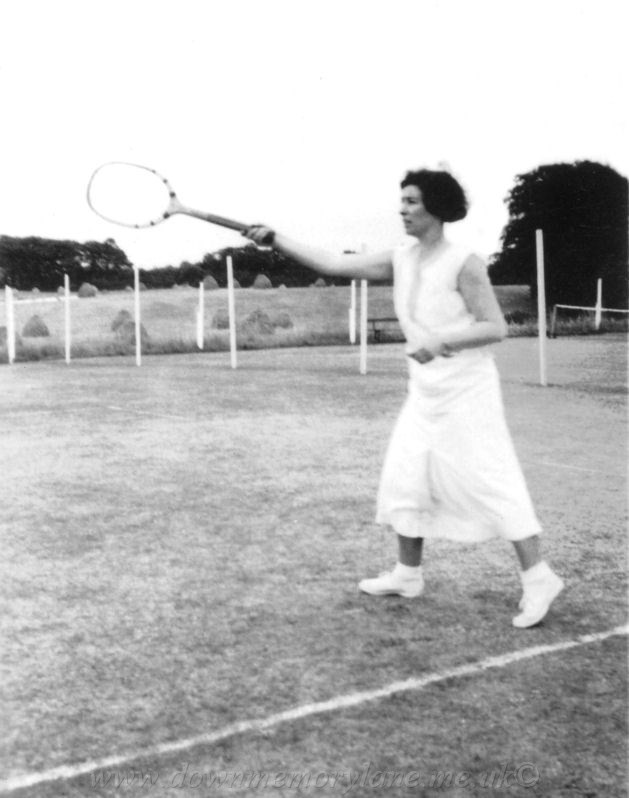 MUCKAMORE TENNIS CLUB 597
This is May Stewart playing tennis in 1936, May loved her tennis and every spare minute she would be of to play. Take a look at the fields in the background, that's something you wouldn't see nowadays, Haystacks!
MUCKAMORE CRICKET CLUB HOUSE 610
This is May Stewart with her parents sitting outside the club house in 1932.
As there are two ladies hats on the bench one presumes that a lady took this photograph.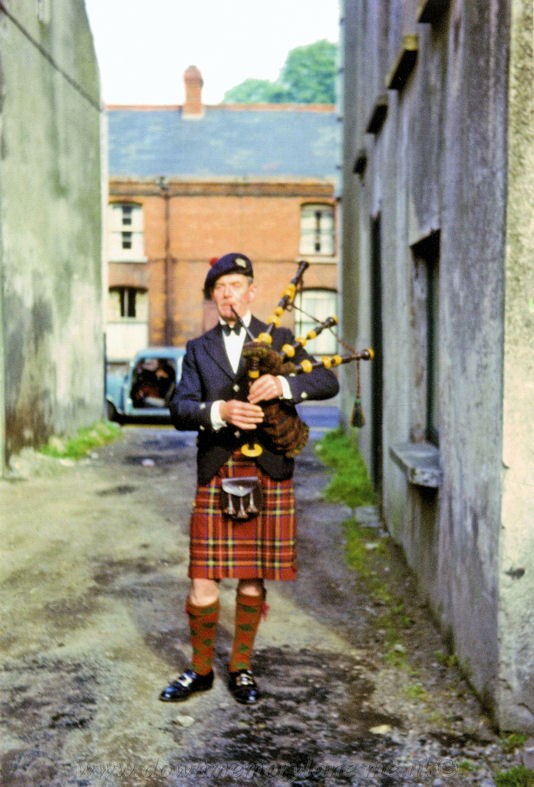 LONE PIPER 1786
Up an alley off Castle Street we have Sam Scott tuning up his bagpipes in 1966.
Behind Sam waiting patiently in a Mini car is another member of the band.
THE FOLLY 1303
Here at the Folly and raring to go on this Radge Withworth motorbike is Miss Scott. The grandfather is watching her closely and look at the horn on the bike, which meant you had to let go of one hand on the handlebars to pump it. The year is unknown.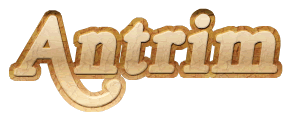 Pages:
ISLANDBAWN 1816
It's 1937 and sitting on the steps of his home at Islandbawn, Muckamore is John Steele aged four with his dog.