PRESWICK 3690
Here we are in Preswick in Scotland it's a holiday town like Portrush as you can see from the photographs. At the bathing pool there are not to many in, one section is roped off and in the middle is boy in a boat with a fishing rod perhaps they are putting on some sort of a show. In the foreground you can see a slide but at the far end of the pool is a rather larger one. While the beach is quite packed and enjoying the sea so it must be nice and warm.
On the back was written: To Miss W.L. McCord, Ballyquillan Aldergrove Co. Antrim, N.Ireland. "Having a lovely time. Will see you soon Love Mollie."
It was posted in Preswick Ayrshire at 4.30pm on the 15th Aug 1947.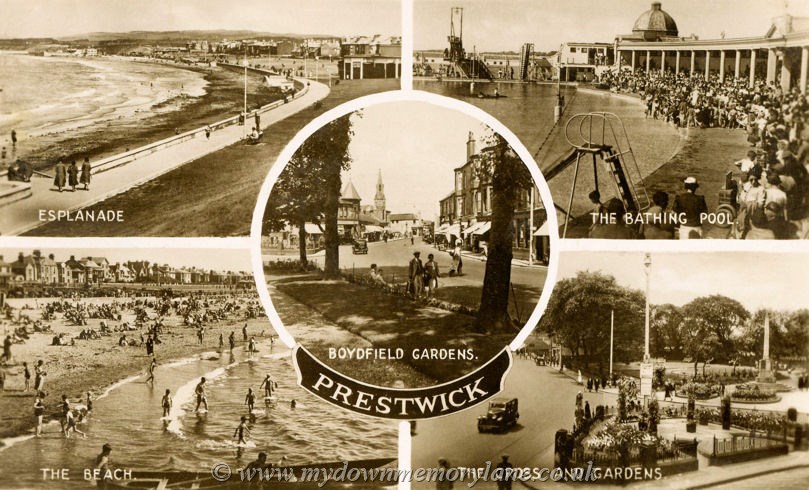 Pages: