ROYAL IRISH CONSTABULARY 3260
It's 1892 and we are here in Dublin for the passing out of these fine young recuits of the Royal Irish Constabulary.
Remember back then it was still an all Ireland and young men came from all over Ireland to join the ranks. The only one known is in the centre of the front row and his name is Patrick Gallagher.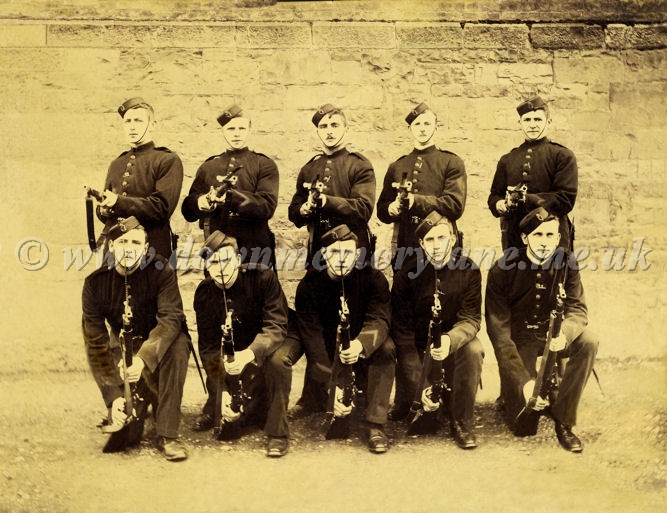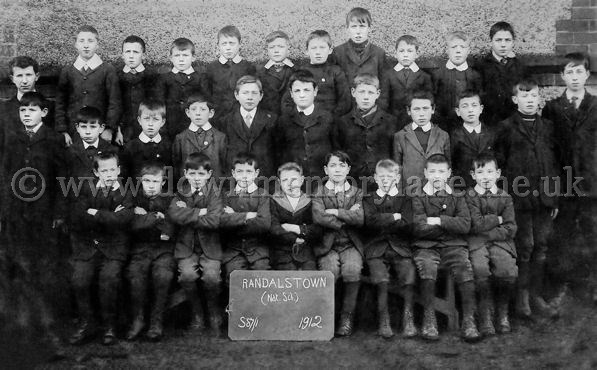 RANDALSTOWN NATIONAL SCHOOL 3477
It's 1912 and here having their annual school photograph are the boys of Randalstown National School and very smartly dressed with the majority of themwith white collars including the master at the back on the left except for one young lad in the cnetre of the front row who is wearing a sailor suit.
It is such a wonderful photograph but the sad thing about it is that I have no names for any of them. So if any of you know ant of the boys please let me know so we can bring the photograph back to life and will also get copies of the photograph if you wish.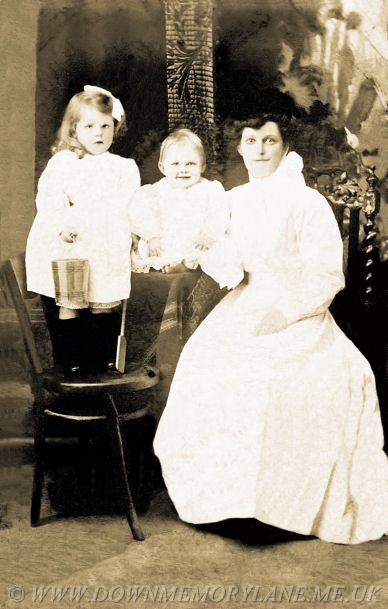 READE FAMILY 3660
On holiday from outside Randalstown the Reade's were down in Newcastle and went into Connor a photographer to have a photograph back in May 1909.
On the left is Miss Clare Emily Reade holding her bucket and Spade while on the table being held by Mrs. Reade is Miss Roseamond Mary Elizabeth Reade.