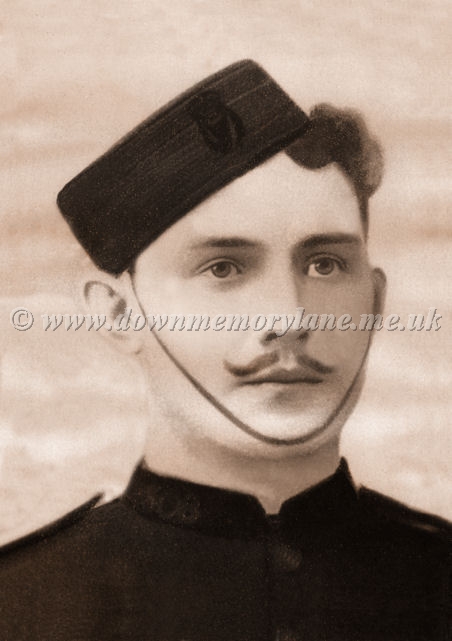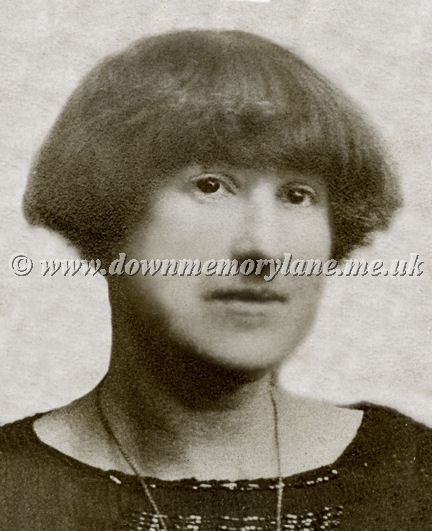 PATRICK GALLAGHER 3258
This is Patrick Gallagher back in 1892 who came from Boyle in Roscommon. The uniform is that of the Royal Irish Constabulary, his police number is 508.
MARGARET GALLAGHER 3261
This photograph is of Margaret Gallagher taken around 1920.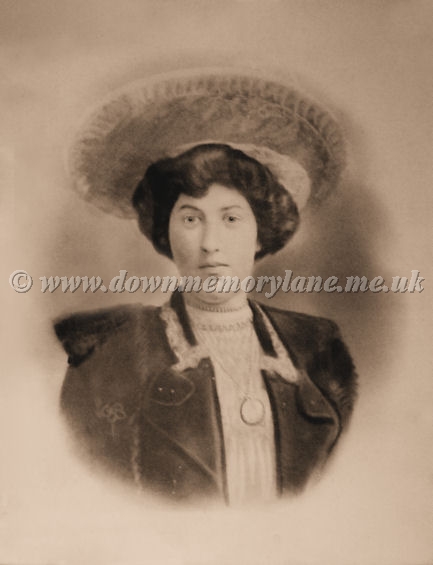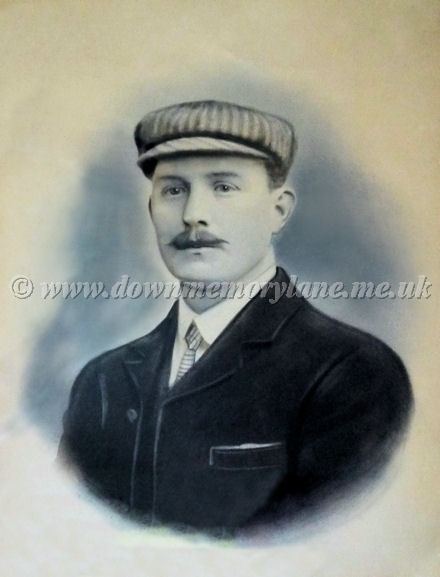 PATRICK GALLAGHER 3263
This is Patrick Gallagher not having his photograph taken for this is a chalk drawing done on a piece of hardboard in 1914.

MARGARET GALLAGHER 3264
This is a pastel chalk drawing of Margaret Gallagher back in 1914, now depending on when the drawing was done it could have been before WWI.
Margaret who originally came from Roscommon but worked in the Bank Buildings in Belfast as a Tailoress and this is where she met and fell in love with Patrick Gallagher whom she later married. Now being a tailoress ment that Margaret could and did make all her own clothes, I don't know if she made the hat.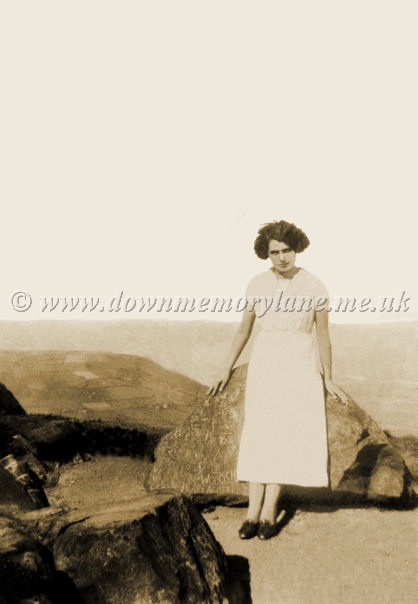 SALLY GILLAN 3436
This is Sally Gillan having her photograph taken, Sally who had travelled to Co. Donegal and was now visiting Malin Head on the 24th August 1935.
Malin Head, is located on the Inishowen Peninsula, County Donegal, Ireland and is the most northerly point of the island of Ireland. There are more
Ocean Liners and German U-boats sunk of Malin Head than anywere else in the World and the majority of them were casualties of WW1 & WW2 .
I wonder will Sally leave her name on the rock she is leaning against like other people have. These people did Emma, C.M, N.W, F.D, Woodside could
they be from Antrim? Also L.O.L. 1015 which was the Cranny Heroes LOL 1015 from Co. Londonderry, was this one person or the whole lodge?