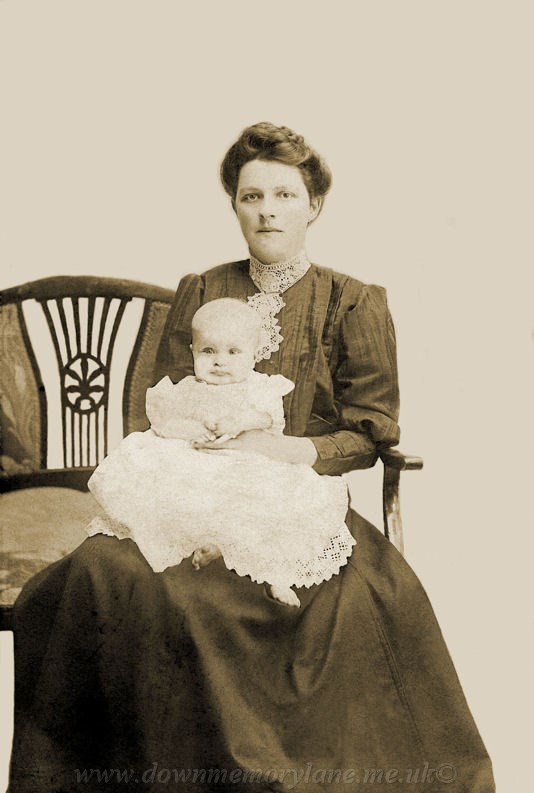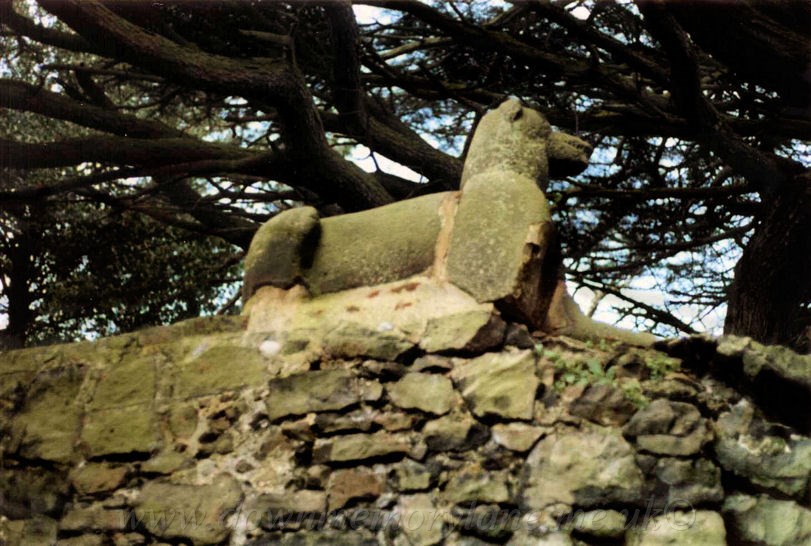 JANE WHITTLEY 2557
This is Jane Whittley Henry with her baby daughter Sarah from Antrim having their studio photograph taken.
The photographer was Robert Lyttle of 44 Dublin Road Belfast who also the official photographer to the Irish Football Association Ltd.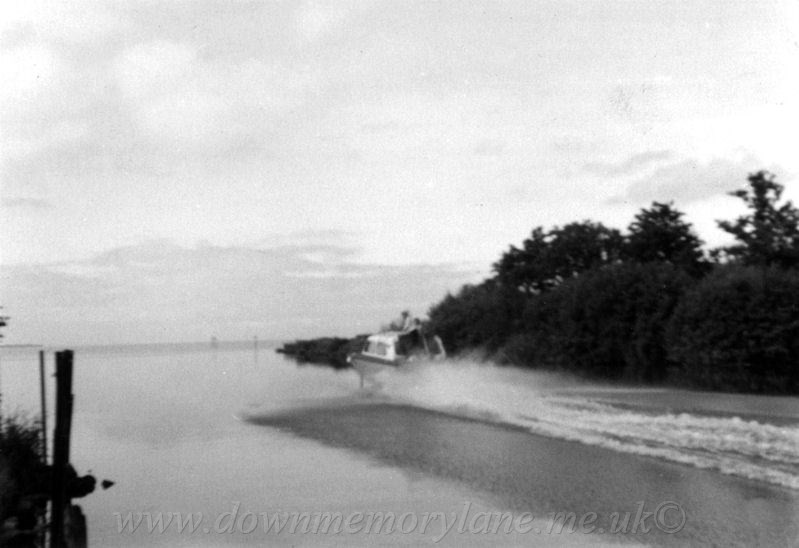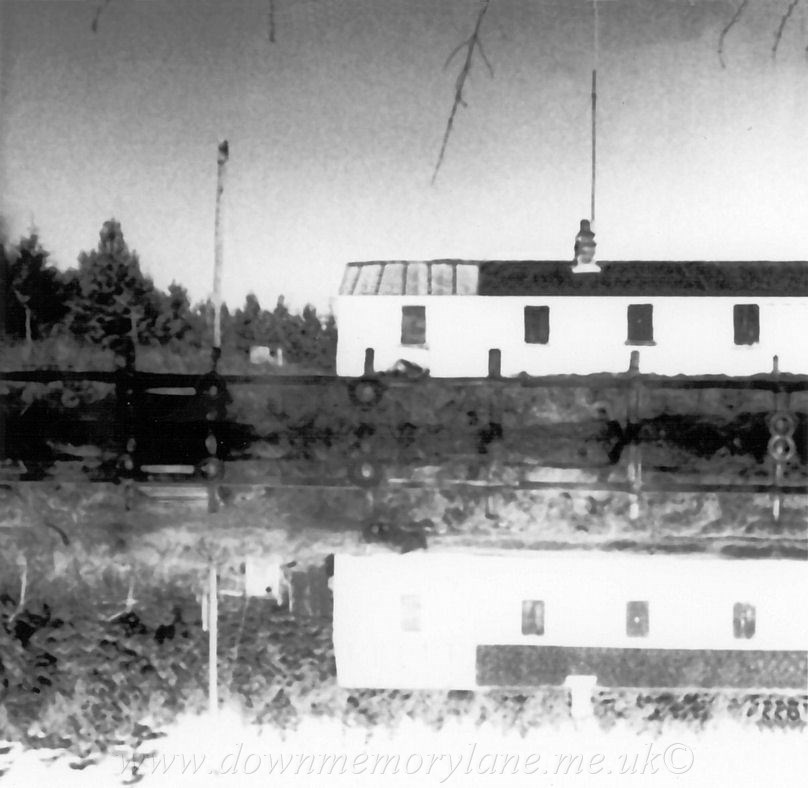 WATER BAILIFF 477
This is the Water Bailiff's Hydrofoil heading out into Lough Neagh.
The year is unknown.
WATER BAILIFF'S HOUSE 472
This is the Water Bailiff's house on the Sixmilewater River and the Bailiff then was called Ernie Gibson.
The year is unknown.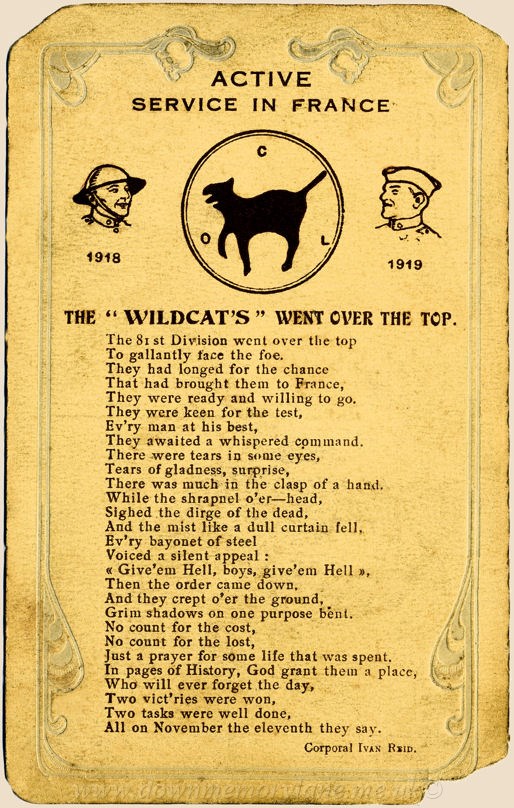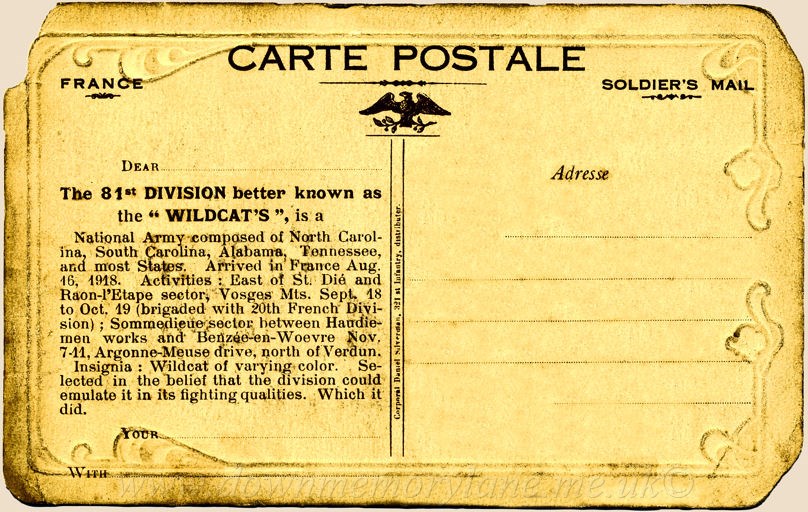 WW1 POSTCARD 621A
This is the back of the postcard.
WW1 POSTCARD 621
This is the front of the postcard.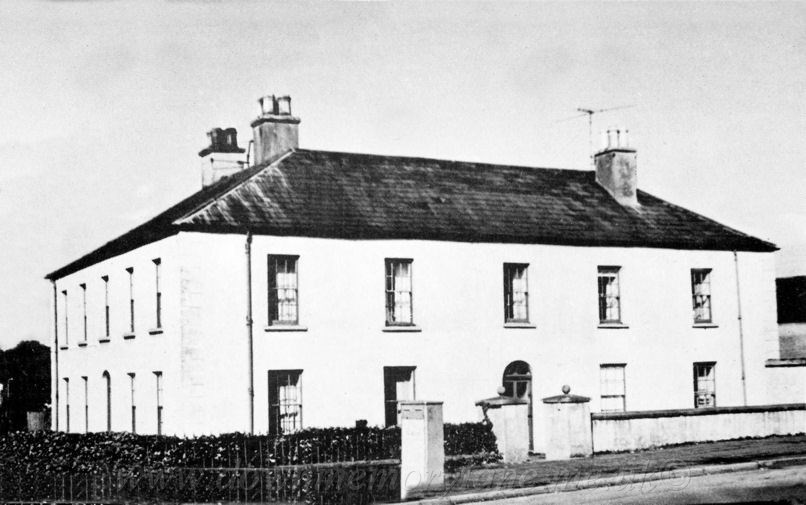 WILDERNESS LODGE 420
This Wilderness Lodge which used to be at the corner of the Randalstown Road and the Ballymena Road in Antrim and at one time was a Convent.
There is a television aerial on the roof so the photo could have been taken in the early 1960's.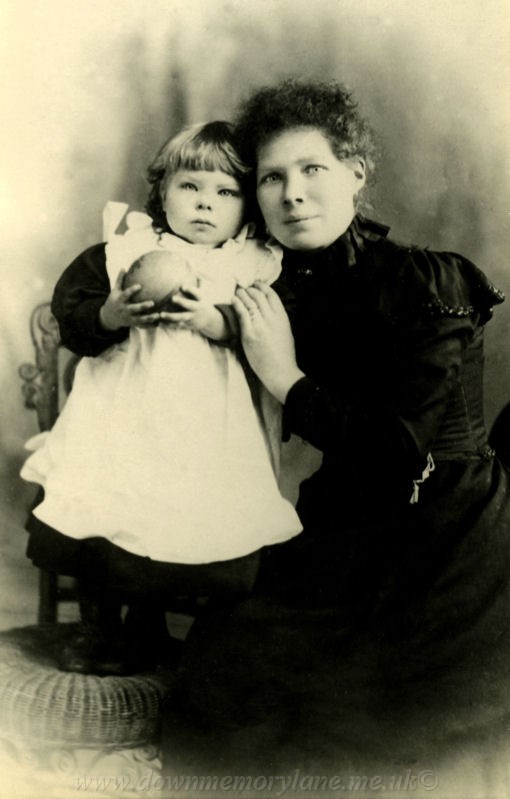 WALLACE 248
In this protrait photograph we have Johnny Wallace (18 months) and his mum Katherine Wallace.
Date of the photograph is unknown.
WALLACE FAMILY 2162
Here we have Billy Wallace and his wife Josephine Wallace proudly showing off their twins Anne and Helen while in front is their other daughter Marie.
This photo was taken at their home in Castle Street in 1964.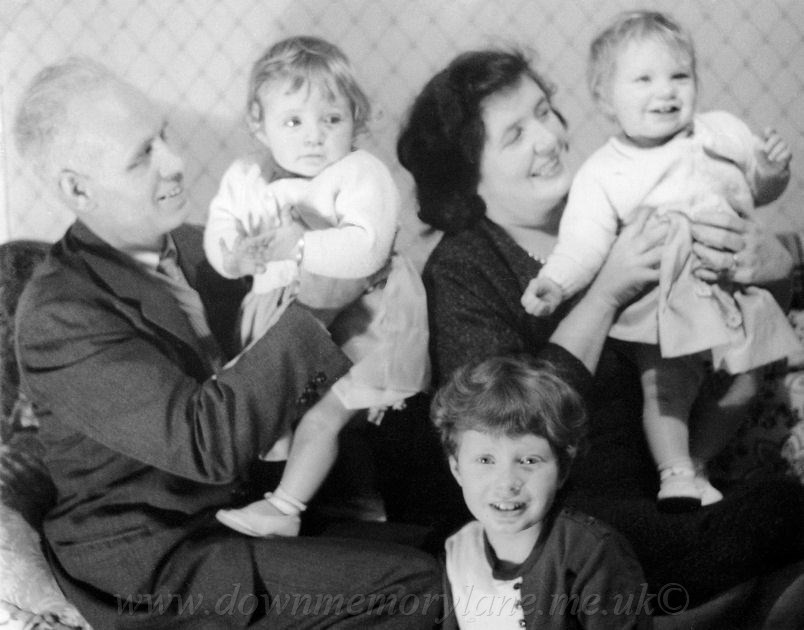 WALLACE 395
Here we have a youthful picture of Antrim serviceman Billy Wallace, who had this portrait taken in a studio to send home to his dear old mum back in 1949. His uniform was khaki and there was a black band on his burgundy beret. The simple message on the back of the photo read: 'To Mother with love and kisses'.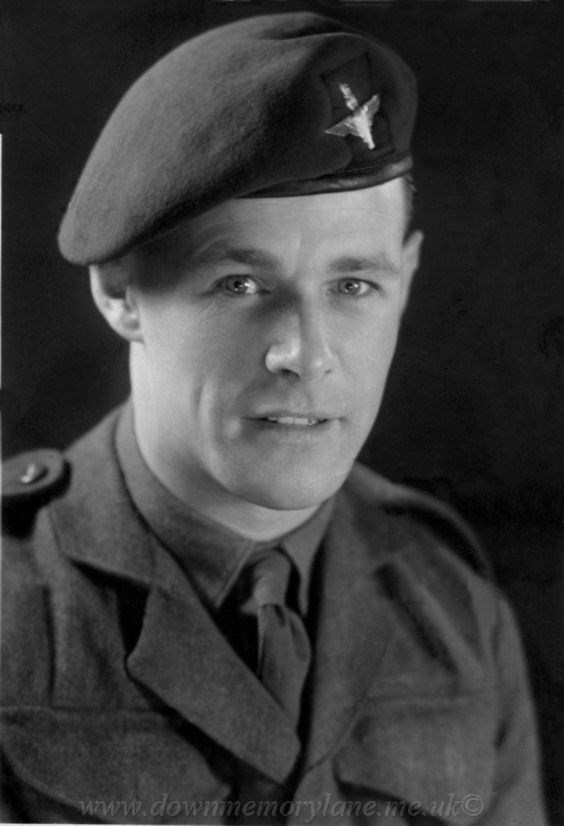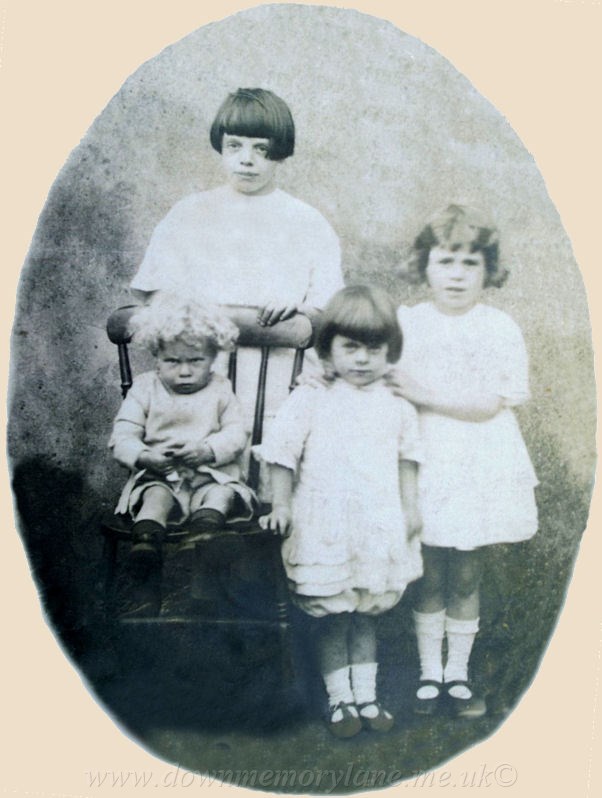 WALLACE 314
This is William Wallace who was aged 3 when this photograph was taken in 1926.
Behind and beside him are his sisters Betty, Anna and Kathleen Wallace.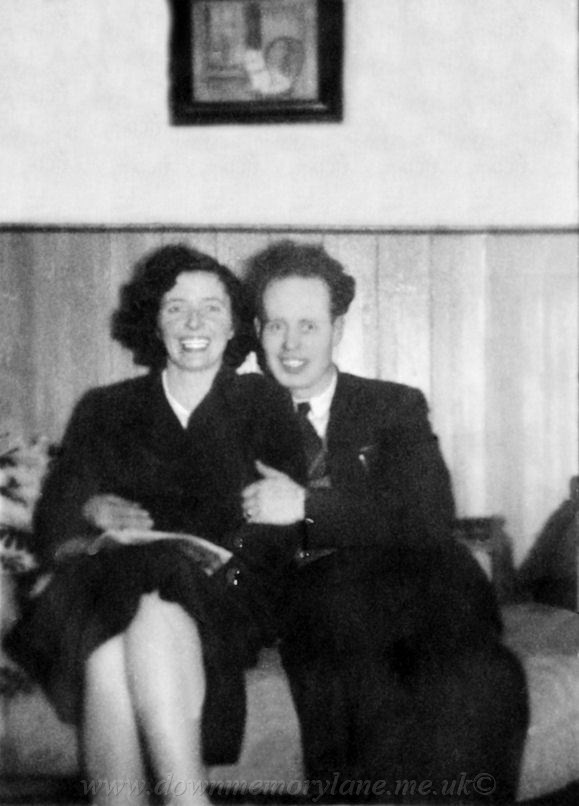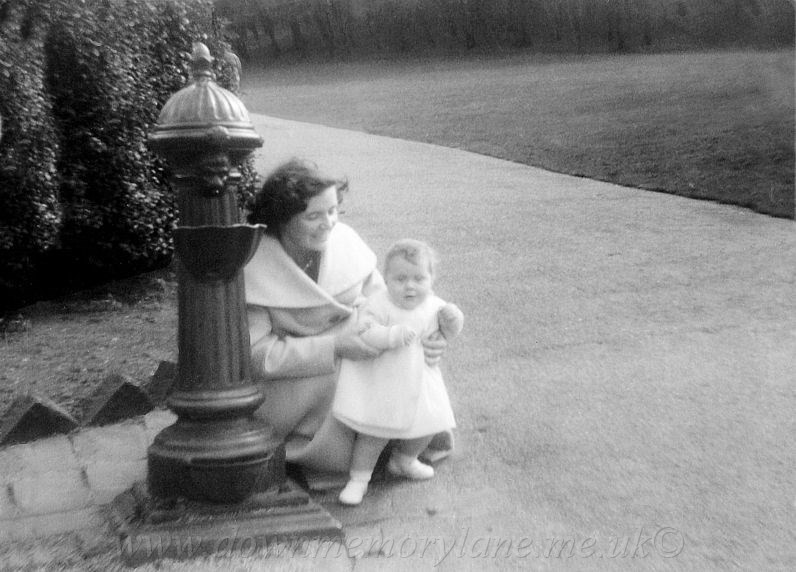 WALLACE 2164
This is Josephine Wallace from Castle Street in Antrim out for a walk with daughter Marie back in 1957.
They have stopped by this water pump, one of many that could be seen in towns and villages. To get a drink you turned the knob above the face and the water poured out of the face's mouth, this is a posh one for many did not have the trough to catch the water so you did not get splashed.
WALLACE 2154
This is Josephine Wallace with her husband William the night before they left for Scotland. What is unique about this photograph is that it was taken using flash powder. What you had was a wooden handle with a small metal oblong tray on top. Next you poured the flash powder on to the metal tray and set it alight as you took the photo.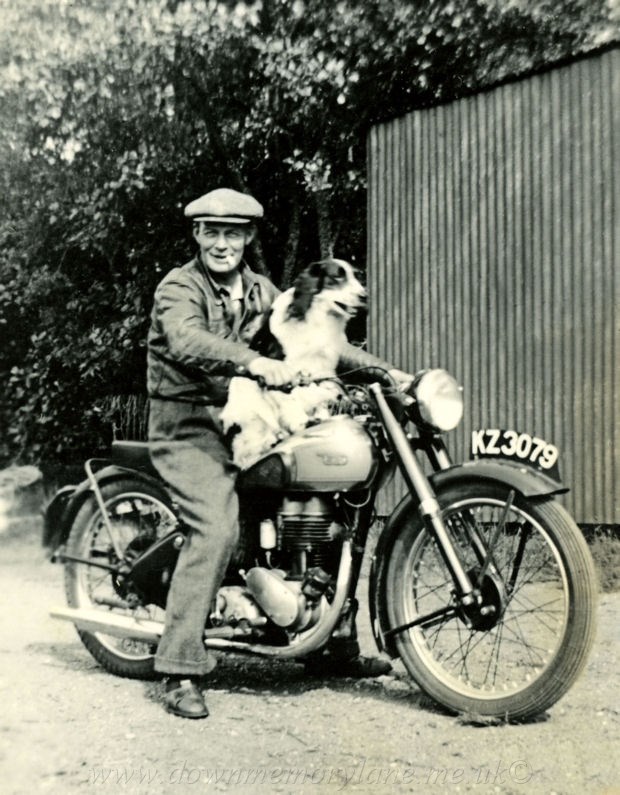 WALLACE 235
This is Bristow Wallace who was a skipper on one of the Lough Neagh Tourist boats. Seated in front of him is his faitfull companion Shun. Date of photograph is unknown.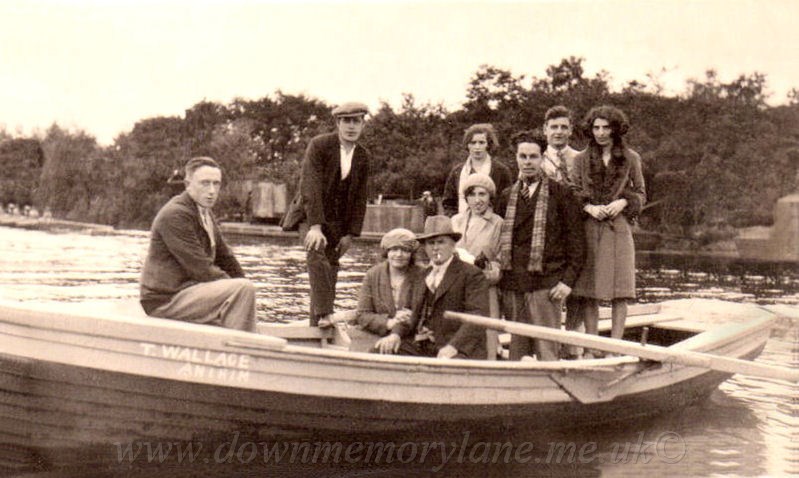 WALLACE 45
This is one of the Wallace's boats and the man second from the left is Tom Wallace.This was taken in the 1920's and they were getting ready to take some tourists from Hall's Hotel out on the Lough.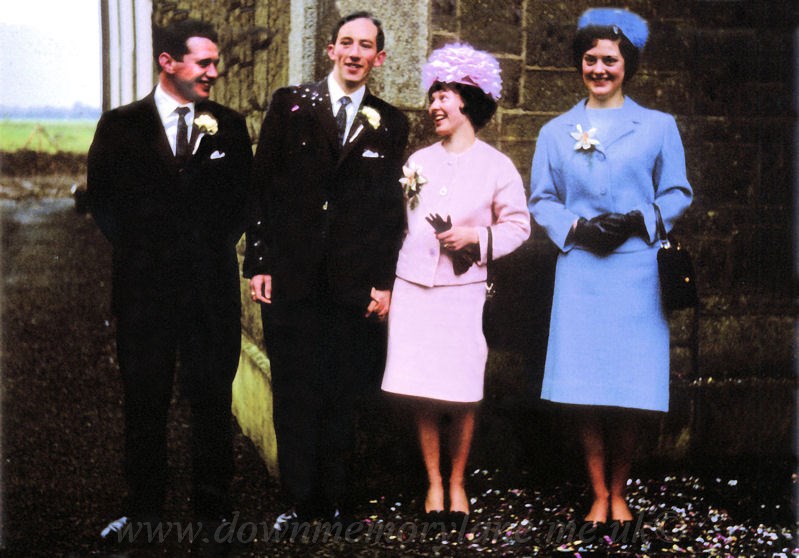 WILSON WEDDING 1783
Pictured after their wedding at we have the Groom John Wilson and his bride Elenor Wilson nee McCabe who was wearing a pale lilac 2 piece suit.. On the left is Best man Robin McCabe and on the right Bridesmaid June Neeson wearing a pale blue 2 piece suit.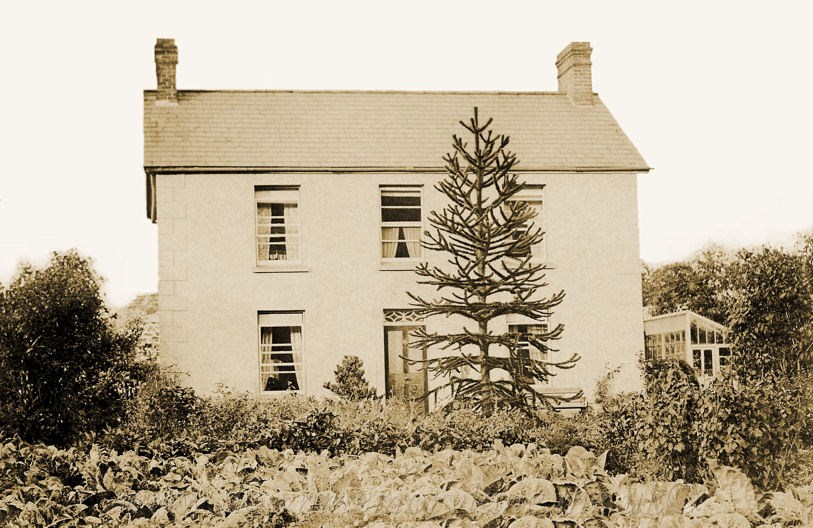 WOODVALE HOUSE 3011
This is a postcard and on it it says Woodvale - Antrim.
On the back in the address section it says 'Miss W S. Kelly, Park Hall House, Antrim.'
On the correspondence section it says 'Woodvale Co. Antrim.'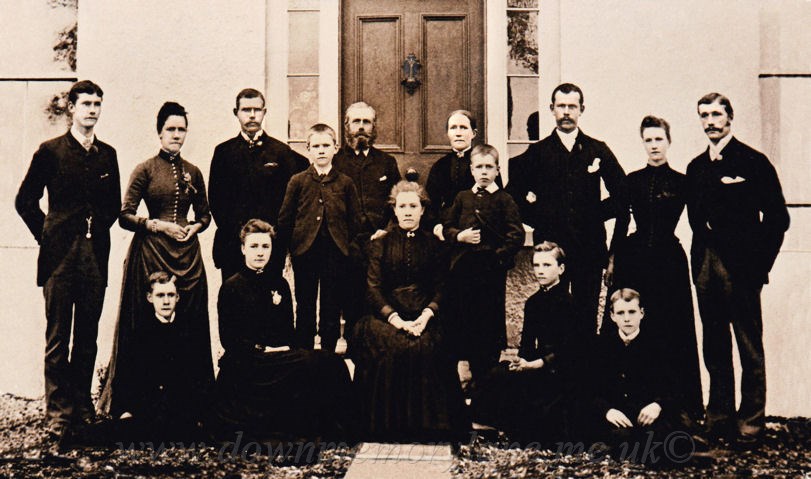 WILSON FAMILY 3287
This photograph of the Wilson family was taken outside their family home and is actually Drumacrow which is on the Coleraine – Garvagh road.
At the back on the left is Matthew Wilson who was born 15th July 1869 and died 11th October 1894 aged 25. Next is Jane wilson born 11th July 1864 and died 24th July 1942 aged 78.
Then William James Wison who was born 17th March 1861 the date of his death is unknown. Beside him is their father Robert Wilson born in 1824 and died 15th December 1903 aged 79.
His wife and their mother are next Annie Wilson nee Woodburn born 1838 and died 30th July 1903 aged 65. Next to her is George Alexander Wilson born 15th September 1859 and died 8th April 1941 aged 82.
In the front on the left is Joseph Wilson born 27th January 1873 and died 17 February1930 aged 57. His sister next to him is Mary Wilson born 31st January 1866 the date of her death in not known.
Next standing is David Wilson born 13th August 1878 and died 3rd January 1920 aged 42. Seated is Elizabeth Wilson born 2nd May 1871 the date of her death is not known.
Standing next to her is Charles Thomas Wilson born 20th February 1881 died 17th July 1909 aged 28. Seated below him is Maggie Wilson born 16th October 1878 the date of her death is not known.
Finally we have Richard Smyth Wilson born 20th November 1874 and died 15th January 1956 aged 82.
His sister Annie Wilson is next to him was born 24th November 1867 and died 2nd October 1949 aged 82. Finally next to Annie is Robert John Wilson born 13th January 1863 and died 7th February 1936 aged 73.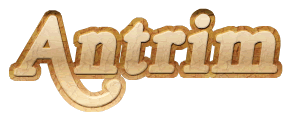 Pages:
Pages:

WOLF HOUND 831
After Antrim Castle was burned down in 1922 they salvaged the stone statue of the wolf hound and placed it up on the wall just inside the main entrance to the right. It was damaged and in the photo is missing a hind leg and a front leg.
Thankfully it has been fully restored and now sits proudly back in Antrim Castle Grounds at Clotworthy House.