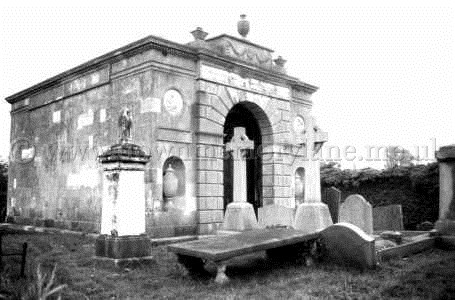 MAUSALOUEM 760
This is the Mausalouem in the grounds of Castle Upton in Templpatrick.
The Year is Unknown.
McQUILLAN WEDDING 1702
It's 1932 and here we are at Templepatrick with the Rev Blair having just married Thomas McQuillan to his lovely bride Elizabeth Kerr.
Just look at the massive bouquet of flowers that Elizabeth it covers the top half of her dress and in her hair two little rows of flowers.
Pages: