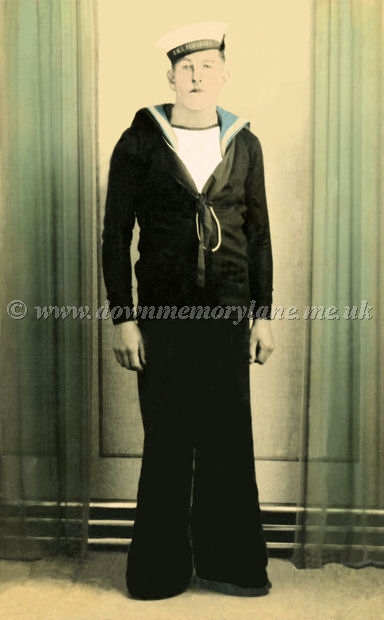 ALBERT ARMSTRONG 3590
This is a portrait picture of Albert Armstrong it was taken during WWII for the name of his ship is not on his cap band this was so no one knew what ship
he was serving on. He is a lance corporal as Albert has a Single stripe on his left arm I do know that during the war he served on the HMS Pembroke.
which is a Sandown-class minehunter of the Royal Navy. They were even at Malta keeping the boat lanes clear of mines.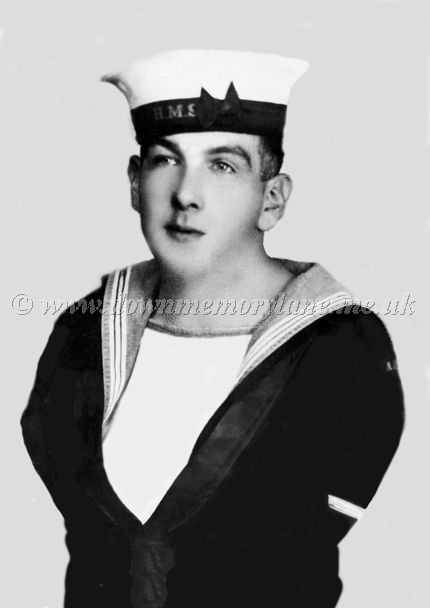 ALBERT ARMSTRONG 3591
Here we have Albert Armstrong from Templepatrick having his picture taken in a studio back in 1907. You can see from his cap band that he served on
the HMS Pembroke which was a Sandown-class minehunter that would a very dangerous job indeed when the Fisrt World WAR broke out six years later.
.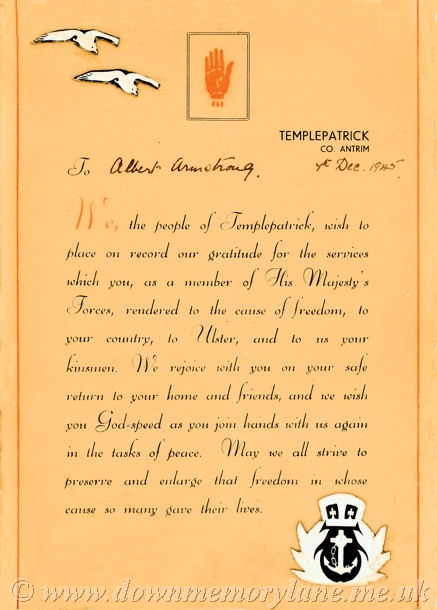 Pages:

- -
A LETTER FROM THE PEOPLE OF TEMPLEPATRICK TO SAMUEL ARMSTRONG 3594
This is a letter in gratuide for Samuel Armstrong service to his country on the 4th December 1945.