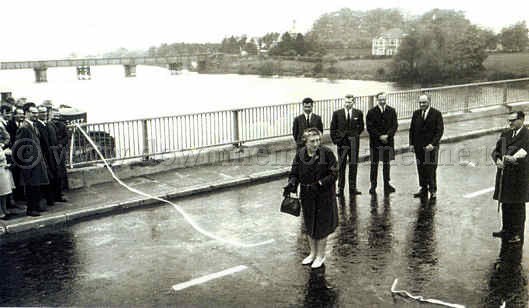 TOOME BRIDGE 261
This is Mrs N. Minford proudly opening the new bridge in 1967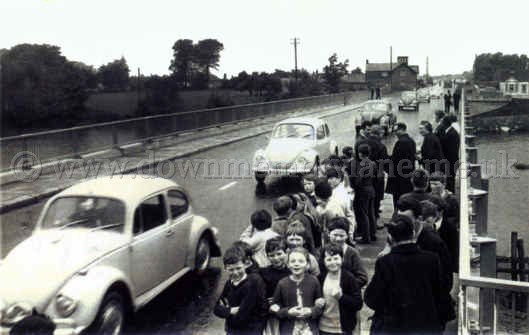 TOOME BRIDGE 262
Here we have twelve Volkswagens going over the bridge after the opening in 1967.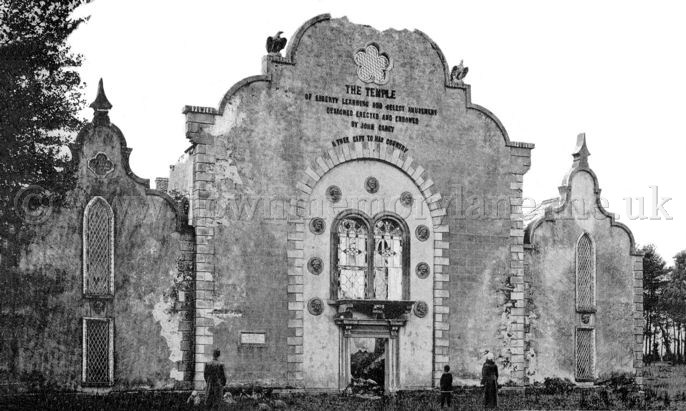 TEMPLE OF LIBERTY 1572
This was the Temple of Liberty at Toomebridge after the fire in 1915.
It was designed, built and endowded by John Carey in 1860.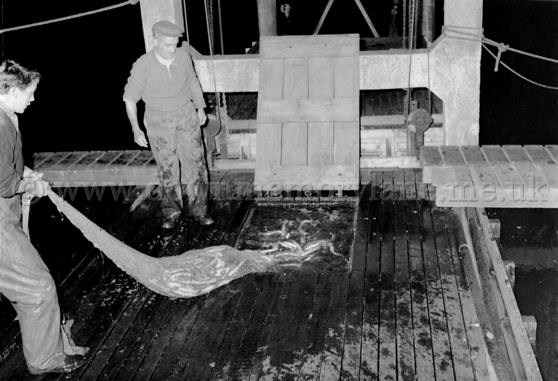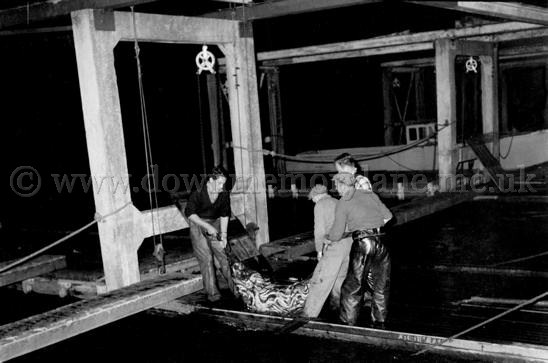 TOOME EEL FISHERY 2304
Here at Toome Eel Fishery in 1962 we have John Kennedy & Lawerence McQuillan unloading their catch of Eels.
TOOME EEL FISHERY 2305
Holding on tightly to their haul of eels at Toome Eel Fishery in 1962 are Lawerence McQuillan, John Kennedy, Paddy Doyle and Robert McDonald. In the background you can see their boat.
Pages:

- -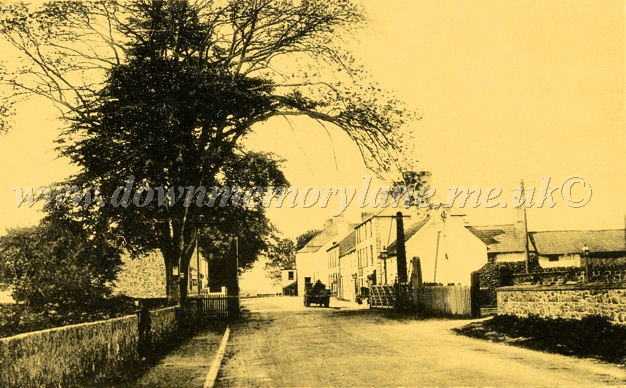 TOOMEBRIDGE 3547
This is the main street in Toomebridge on a lazy morning while on the left side someone is looking over the bridge perhaps looking for the Eels.
Just a bit further on is the railway crossing and next to it is a little girl. The first small thatched cottage could possible be where the man who operates the railway crossing gates.Then you have a few shops and also on the other side to. Now the lorry making it's way up the road has a large tank on the
with small barrels as well, it could be diesel, while up ahead under the slooping roof is a blacksmith working away.
The year is unknown.